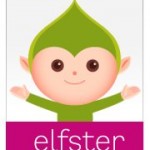 I was able to join my fellow Savings.com Deal Pros for a Secret Santa Challenge.  Our mission was to show how you don't have to spend much to find a great gift! Our mission was to spend under $15 plus shipping for our gift!
We used Elfster, which is a really cool site that helps facilitate gift exchanges. You can ask different questions to your recipient without giving away who are you. You can also see different things they have put on their list. This was really fun to see what I could come up with!
I picked out a gift for Maria, A Savings Wow – again this year! :)  She had several gift cards on her list and I knew that almost everyone would like a CVS gift card  – especially deal bloggers – so I used one that was in my gift card "stash" that I had earned from using my PNC debit card. Then I included a couple of  lipbalms from earlier promotions from the year! Less than $20 shipped!
I received a cake pops baking pan from my Secret Santa. Somehow the card has gotten misplaced and I don't remember who it was! I'm losing it, I know! Sofia is super excited about this Cake Pops baking pan she can hardly contain herself! A Big Thanks to my Secret Santa who knows who she is! :)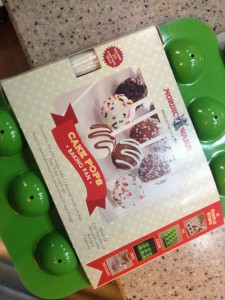 What are some gift ideas you have for $20 and under?
You can see more of the Deal Pro Secret Santa Challenge Posts over at A Savings Wow.