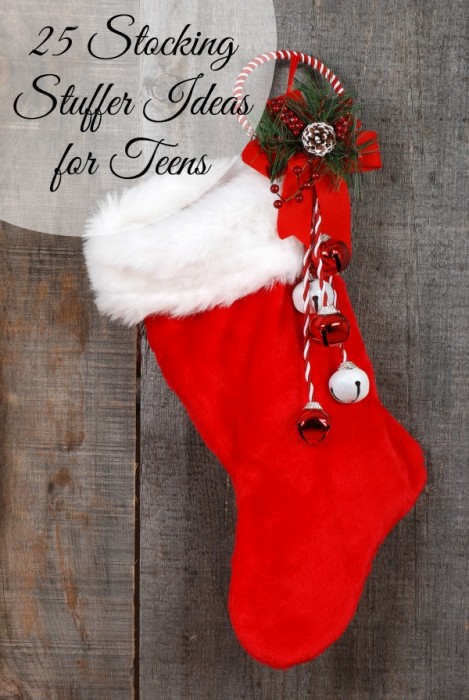 Teens are hard man, they would just as soon get a pile of money as anything else. But whether it is your own teen or someone else's that just feels so impersonal and as much as they don't want to admit it they still like the magic of Christmas.
Earbuds: Even if they have a pair or two they are useful in so many things- cell phones, iPods, tablets, etc… that it pays to have several on hand. Grab a cute pair in their favorite color.
Manicure Items: Nail polish in clear coat, funky colors, basics, clippers, throw in a couple files and toe separators too and you have practical items they will be glad to have.
Keychains: A fun keychain or two with their initial,favorite band, or character for the house or car keys.
Flashdrive: A good flash drive comes in handy for school work or personal use. Keeping their photos, papers, and more in one safe place.
Memory Card: -Cameras, computers, tablets- a memory card will come in useful.
Gas Card: This is something new drivers or those who have been on the road for a year or two will really appreciate.
Sunglasses: Grab an inexpensive but stylish pair to keep in the car, purse, or locker for your teen.
Hair ties: Somehow no matter how often you buy them they seem to sprout wings and fly away, this is something girls always need so they make a perfect stocking stuffer.
Body Spray: Inexpensive, body spray is a great filler item that males and females both will love. Grab their favorite or try something new. Get an iBotta coupon for body spray here.
Candy: Include a package or two of their favorite candy from childhood and now. Every year for as long as I can remember my mom included Storybook Lifesavers in mine and just seeing them brings a smile to my face.
Fun Socks: Whether you are shopping for a boy or girl, crazy socks, even for sleeping are fun way to fill it out.
Razors: Sweet teen boy stubble or smooth cheerleader legs always need new razors, I make sure to include these in teen stockings.
Movie Tickets: In the form of gift cards for a local theater or Fandango, don't forget to include enough for popcorn and candy too! Purchase gift cards for movie tickets via Fandango.
Magazine Subscription: Purchase a copy at the bookstore, order a subscription and include the card so they know that it is a gift that keeps on giving.
Lip balm: Cherry Chap Stick or bubble gum lip gloss, winter cold and wind keep lips dry, help them combat it with a  tube or two of moisture.
Phone Banks: As much calling, web surfing, and texting as they do phone banks are a great way to beef up their battery life when they can't carry their charger with them.
Cash: Maybe not exciting but at least practical, you can make it a little more fun and interesting by folding it into shapes like this one.
Wallets: From a simple nylon wallet advertising their favorite band to a quality leather trifold or a flowery wallet with a matching change purse this is one practical item they will love.
Phone Charger: I don't know what it is about teens and phone cords but in my house they are constantly getting lost or breaking off near the plug. I use these as an add on every time I can ( so they keep their hands off mine!)
Gum/mints: Fresh breath for first dates and college interviews is a must have. Pop a pack of gum in the stocking, or a variety.
Jerky: You can go with the  everyday store bought kind or divvy up these unusual and fun flavors amongst your favorite teens.
Body Wash: Hormones,sports, nerves… they are gonna need this, might as well make it a good smelling one.
Playing cards/card game: Whether you add in a fun set of playing cards or a simple card game it makes a great addition to family game night or with friends. Phase Ten is a great one!
T-Shirt: I try to pick up a funny t shirt to roll and include in each stocking. Brands, characters, music bands,  funny quotes all make a good item to finish off a stocking. Busted Tees has some fun ones!
Water bottle: Another item that comes in handy for your teen is a water bottle. From sports to hikes and everything in between they can toss it in a purse or gym bag for on the go hydration.
Did you enjoy this post? Find more money saving tips here.