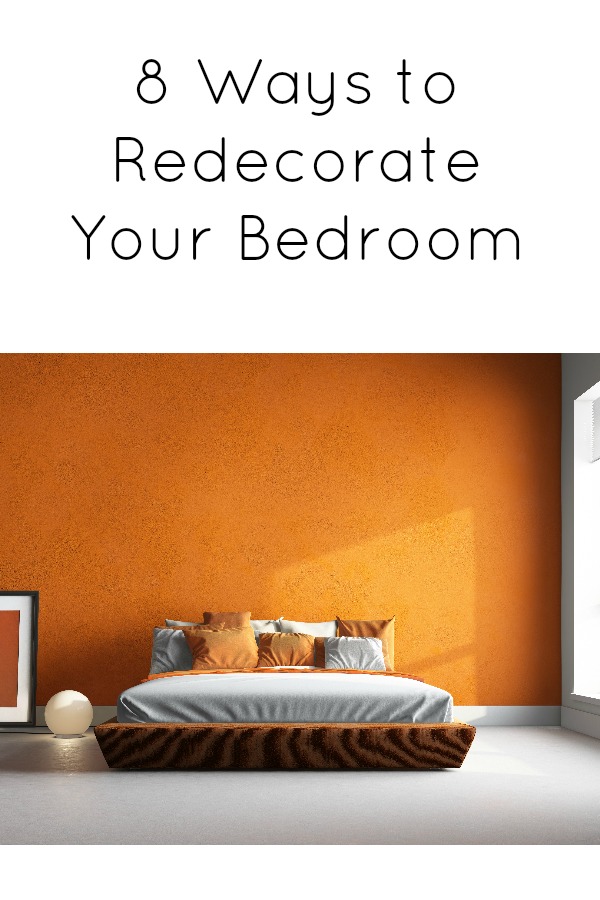 Are you tired of staring at the same old walls every night? Are you looking for a way to refresh and rejuvenate your resting place? If you're ready for something new, here are just eight tips for a better bedroom.
8 Ways to Redecorate Your Bedroom
1. Upgrade Your Lighting
There are many ways to add a little pizzazz to your interior lighting. For example, sconces can set a mood where overhead lights can't. Light bars can accentuate a dresser or vanity like an old Hollywood movie. You can even find small, bedroom-size chandeliers to sleep with a sense of luxury!
2. Paint the Walls
If you're uneasy about making sweeping changes to your bedroom, start small with a fresh coat of paint. Not only can you play around with different colors until you find the hue that's right for you, but if you wind up hating it in a few weeks, you can just paint right over it and start again. It's impermanent and therefore great for experimentation.
3. Upholster Your Furniture
Bedrooms are cluttered with everything from ottomans to dresser chairs. Have you thought about upholstering them? In addition to protecting the wood underneath, you'll also have the chance to decorate your furniture with colors, patterns and fabrics that complement the rest of the room's aesthetic.
4. Change the Floors
If you have carpet, rip it up. If you have hardwood floors, cover them with carpet. This simple switch can really change how you see your bedroom. Even if everything else stays the same, your feet will feel the newness with every step, resulting in a big feeling of change without actually requiring a lot of change.
5. Utilize Color Psychology
Blue is a soothing color that encourages sleep. Yellow is a warm color that inspires feelings of happiness and contentment. Red is for raunchy nights with your new spouse. By embracing color psychology, you can turn your bedroom into a place of emotion.
6. Organize Your Clothes
Between closets, wardrobes and even just the backs of chairs, it's pretty common for people to strew their clothes everywhere. But did you know that organizing them can have a wonderful effect on your cleanliness and your interior design? Put your shoes in shoe racks and your jackets on color-coded hangers. You'll be amazed at how well it reflects your bedroom's style.
7. Buy a New Mattress
Millions of Americans report having sleep difficulties. Only a fraction of them think of changing their mattress. If you're tired of tossing and turning throughout the night, check out sites like BrooklynBedding.com and find a harder, softer, longer, shorter or more cushioned mattress.
8. Clean It Up
Last but not least, never underestimate the power of tidiness. Simply freeing up floor space can have a remarkable effect on the atmosphere of the room; it'll make everything look neater and bigger. Do a little spring cleaning on your bedroom to see how much of a difference it can make.
These are just a few ways to breathe new life into your bedroom. Don't be afraid to experiment with different styles and furniture settings. Your bedroom is the one place in the world you can design exclusively for your comfort, so you should feel free to make it just right.
This post was sponsored. Rest assured, this Post was written by me and was not edited by the sponsor. Read more on my Disclosure Policy.