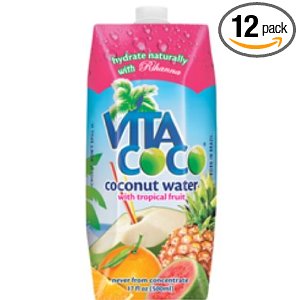 Now on Amazon you can purchase Vita Coco Coconut Water with Tropical Fruit, 17-Ounce (Pack of 12)
 for $27.03 when you subscribe & save.  Shipping is always free with subscription orders.
Remember, you can cancel Subscribe & Save at any time by heading to your Amazon account>Manage Subscribe & Save Items, and removing those items from that page. Most people do this after they arrive on their door step by going to their Account, Subscribe & Save items.