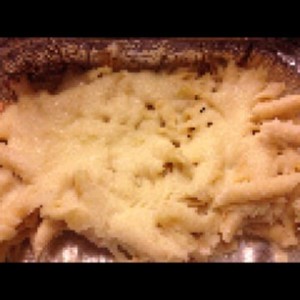 For this recipe, you will need to make the Basic Alfredo Recipe I posted last week. This is a great make ahead recipe I like to make when I'm creating a batch of recipes for the week.
Baked Alfredo with Pasta of Your Choice
Ingredients
16 ounces your favorite pasta - I personally like Penne because it's easy to eat with a fork
Ingredients from the Basic Alfredo Recipe
12 ounces Mozzarella cheese, shredded
Instructions
Cook Basic Alfredo Recipe per directions.
Cook pasta per directions.
Add drained pasta and Basic Alfredo Recipe together in a greased 9.5" x 11" baking dish.
Top with mozzarella cheese.
Cook at 350 degrees for 20-30 minutes.
View the Recipe Index for a complete list of recipes. For the most recent vegetarian recipes posted on the blog, go here. To view all the recipes post on the blog, go here.