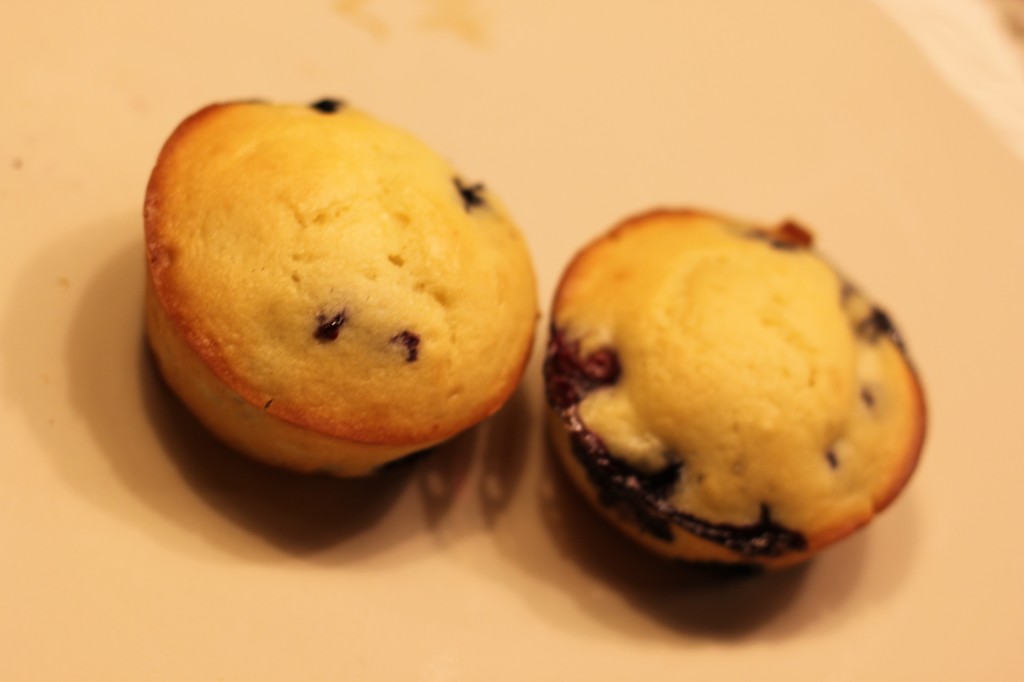 After our fresh blueberry picking experience, we had quite a few blueberries to make use of. I set about looking for a muffin recipe that I could make with the ingredients we had on hand. I found this one from Taste of Home that I was able to adapt to the ingredients we had at home.
Yogurt in muffins? It seemed to give them a little creamier taste without adding all the butter!
Blueberry Yogurt Muffin
Ingredients
1 cup flour
¼ cup sugar
⅓ teaspoon salt
¼ teaspoon baking powder
¼ teaspoon baking soda
1 egg
(2) 4 oz containers Dannon Vanilla Activia Yogurt or ½ cup any brand vanilla yogurt
3 tablespoons oil, canola or vegetable
2 tablespoons skim milk
½ cup fresh or frozen blueberries
Instructions
Combine flour, sugar, salt, baking powder, and baking soda.
In a separate bowl, combine egg, yogurt, oil, and milk.
Add the dry ingredients to the "wet" ingredients bowl.
Fold in the blueberries.
Bake at 350 degrees for around 20 minutes.
View the Recipe Index for a complete list of recipes. For the most recent vegetarian recipes posted on the blog, go here. To view all the recipes post on the blog, go here.