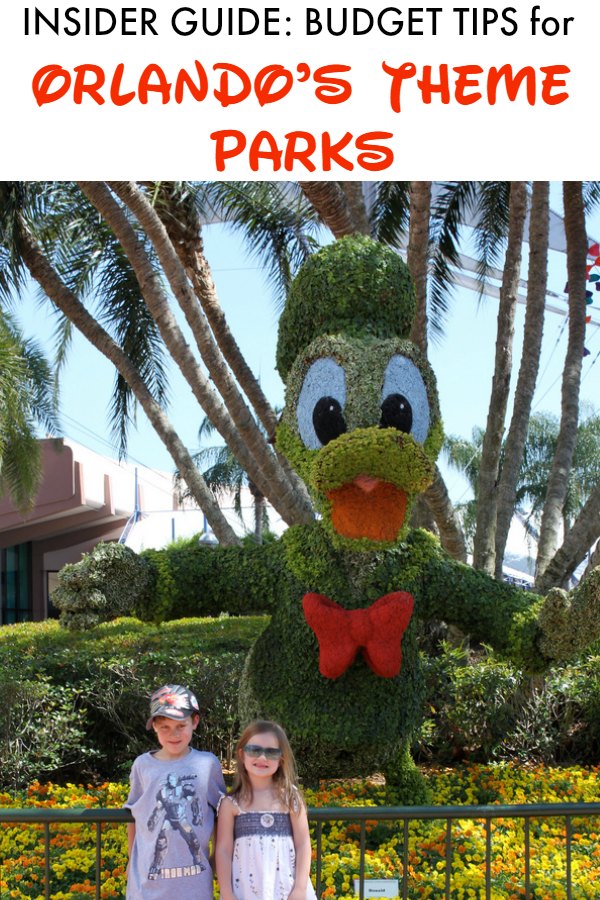 There's no doubt about – a trip to Orlando's theme parks can quickly add up. From expensive snacks to pricey souvenirs, parks like Disney World, Universal Orlando and SeaWorld can quickly empty your wallet. They don't have to, though! Use these helpful tips to save inside Orlando parks without missing a minute of the fun.
Bring a Backpack
Pack all of the essentials into a light daypack and save on must-haves like sunscreen, ponchos, bottled water and snacks. You'll be surprised how much the little stuff adds up, so bring it with you to avoid unnecessary costs. Visiting SeaWorld or planning on tackling water rides? Throw a disposable waterproof camera in the bag too.
Visit Universal CityWalk at Night
If you visit this entertainment hotspot after 6pm, parking is reduced from $17 to $5. Even better: parking is free after 10pm.
Make Smart Souvenir Choices
It can be hard to shop smart when you're traveling, especially with kids in tow. There are so many eye-catching shops, brimming with unique items to buy, money seems to spend itself. Be mindful of souvenir shopping by bringing a few pre-planned, kid-friendly souvenirs with you. There include: a princess dress for Disney World, superhero shirts for Universal Orlando and perhaps even a stuffed Shamu for SeaWorld. Don't forget to pre-purchase (or make) an autograph book too. It's a cheap and easy way to make vacation memories.
Know Where to Dine at Disney
Dining at Disney World can be pricey. But it doesn't have to be! Keep options like Columbia Harbor House (Magic Kingdom), Flame Tree Barbeque (Animal Kingdom) and Les Halles Boulangerie Patisserie (Epcot) in mind. With meals around $10 on average, they are some of the best budget eateries at Disney World Theme Parks.
Use Free Wi-Fi in Park
Every Orlando theme park has an interactive app to make your day at the park easier to plan. Apps like My Disney Experience let you check Fastpass+ availability, make changes to your Fastpass+ reservations, view parade times, ride wait times and much, much more. Save your data plan and access the free Wi-Fi connections available at all Disney World Theme Parks.
SeaWorld and Universal Orlando Resort offer free Wi-Fi too, so you can continue to use your phone at no extra cost at these iconic attractions.
Put these tips to use to keep your day at Orlando theme parks budget-friendly.
Ashley Dickey is Reserve Orlando's travel expert, visiting Orlando to find the best travel tips, money-saving deals and insider information. With over 10 years of experience in first-hand-travel adventures, she shares her stories, advice, and current events to help you stay in the know.
Did you enjoy this post? Find more money saving tips here.