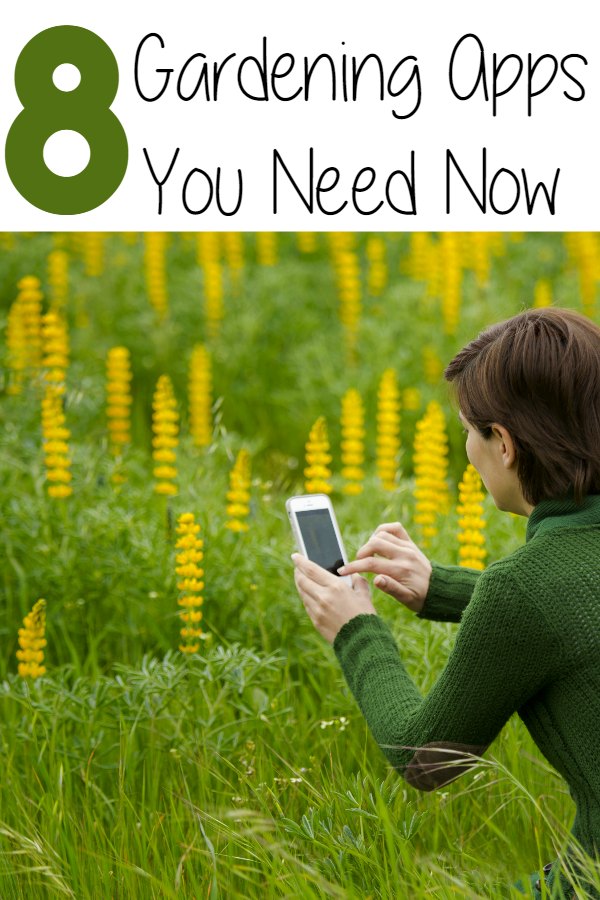 Spring is here and that means gardening time! Whether you are an active gardener or just a beginner, we have some cool gardening apps to help you keep your garden robust.
Gardening Apps You Need Now
Garden Squared
The Garden Squared app will help you in planning and tracking your square foot gardens, containers, and raised bed gardens. Select a new bed dimension from 1′ x 1′ up to 8 square foot plots. It is great for a basic visual aid for your garden.
Burpee Garden Time
The Burpee Garden Time app is a great tool to help you know when to sow, transplant, and harvest vegetables.
Garden Manager: Plant Alarm
The Garden Manager: Plant Alarm will allow you to set various alarms so you will never forget to water your plants. Sometimes it is also a matter of remembering when the last time you watered the plants too as you don't want to over water! This app will also allow you to keep a plant photo log, where you can take pictures and make notes. If you write the widths and heights of the plants, you can view them on a graph.
Gardening Tool Kit
The Gardening Tool Kit app is a great app to help you plan and grow your garden. Organize your plants into multiple gardens, advice on what to grow and how to grow it, and data and photos for over 1000 plants and vegetables.
Garden Compass
The Garden Compass app will allow you to submit a photo to a team of horticultural garden advisors, who will identify it and provide specific product recommendations to resolve any pest or disease problem.
Identify Plants
Sometimes, I'm not sure what is coming up in my landscaping. Is it a weed or an actual plant?  Or maybe I found a really awesome flower that I love at the park but I'm unsure of the name. Easily identify plants with apps like iPlanzen, NatureGate, or Leafsnap. You can also upload a plant's photo to Google Goggles for analysis.
Mother Earth
The Mother Earth app provides an easy way to plan your vegetable garden. The coolest feature is that it allows you to create a customized planting chart based on your zip code.
QR Code Reader App
Last year I started noticing QR codes on some of the tags of plants I purchased. This is a great way to get more information about the plants you are planting from the source. Download a QR Code Reader App so you can have this information at your fingertips.
Disclosure:  As member of a pretty cool team of influencers, I received the Samsung Galaxy Note 3 with line of service from Verizon. No additional compensation was provided nor did I promise positive feedback.  All opinions are my own. Learn more on how I disclose on my Disclosure Policy page.