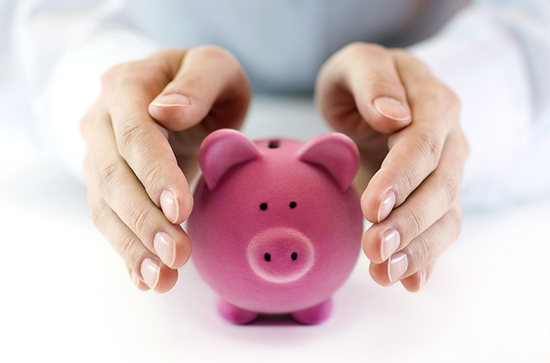 Your money is important and you shouldn't have to pay outrageous fees to protect it. Savvy shoppers already know that it pays to search for the best deals, and that applies to identity theft coverage, savings accounts and even retirement. Plan ahead to find the best deal with these three frugal financial resources:
Basic Identity Theft Coverage
In 2013, 13.1 million people we're victims of fraud, according to an identity fraud study conducted by Javelin Strategy & Research. If your finances are compromised or if your identity is stolen, not only does it affect you, it affects your family as well.
In order to properly protect yourself, and your family, be sure to take advantage of LifeLock's top-of-the-line fraud protection services with LifeLock Standard. The LifeLock Standard package includes eRecon, which safeguards your identity online, address change verification, a service designed to detect fraudulent address changes nationwide, lost wallet protection and 24/7 member service access. It also includes a $1 million total service guarantee to help recover from identity theft, all for just $8.99 per month. Plus, you can take advantage of special offers like 30 days for free plus 10 percent off of LifeLock memberships by enrolling online.
Low-Cost Student Savings Accounts
A Federal Deposit Insurance Corporation study found that bank accounts held by young adults ages 18-25 are the most likely to have overdraft activity. The FDIC study also reports that half of all young people in the 18-25 age group average seven overdrafts per year. Uninformed decisions about opening a savings account and lack of savings account research are to blame. Many times, young people are enticed by offers that sound great without reading the fine print that note limitations and unexpected costs like out-of-network ATM fees and minimum account balances. The Consumer Financial Protection Bureau suggests shopping around and considering accounts that offer perks like remote check deposits and online bill pay for ease of use.
According to The Simple Dollar, a website dedicated to frugal spending habits, 2015's top three savings accounts are offered by Ally Bank, Synchrony Bank and Capital One. These savings accounts boast no minimum deposit to open and no monthly maintenance fees. The Simple Dollar also states that many of the best savings accounts can be found online and notes that costs are generally much cheaper than banking with a traditional bank. Sometimes to get the most bang for your buck you have to be creative and look to atypical finance companies for the best savings account options. Credit unions, online brokerages, regional banks, insurance companies and even auto finance companies are all competing for your banking business — it's up to you to make an informed decision.
Free Retirement Calculators
An online survey of 4,100 people in 2014 issued by The Federal Reserve found that one in five people close to retirement age have zero money saved for retirement. Many people cite lack of planning as the reason for not saving.
Take your retirement into your own hands and use a retirement calculator to forecast your financial future. AARP offers a retirement calculator that lets you include information about pensions and Social Security, household status, salary and retirement savings like an IRA or 401(k). Not only can the tool help you plan for retirement, it's also free. After you've filled out the information, AARP will guide you through the best options for your financial scenario.
Did you enjoy this post? Find more money saving tips here.