aaa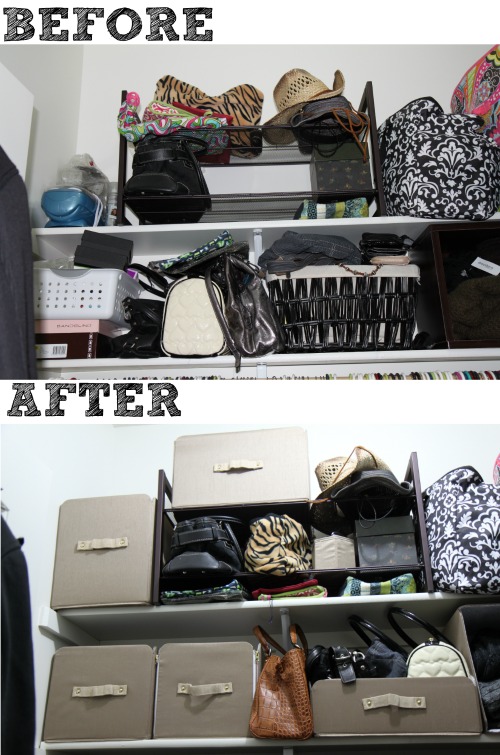 As part of our 52 Weeks to a More Organized Home/Life, we are always looking for products to help us with organization. So when SOFI™ organization products reached out to me to review the new SOFI™ product line, I knew it would be a perfect fit. Plus, my closet was in some dire need of help!
I was a little overwhelmed by all the boxes at first. I was thinking that I was going to have to assembly all of these boxes. NOPE! It is way easier than that! All the boxes are easy to assemble yet still are very sturdy. Each box takes less than 30 seconds to assemble with no tools or screws needed.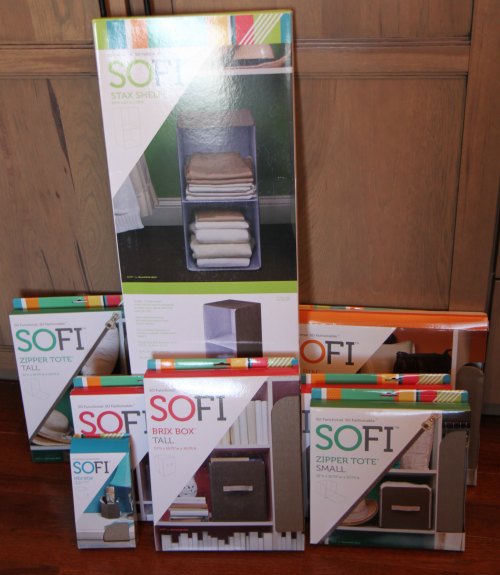 Some of the SOFI products include:
Once I got all of the SOFI products out of the boxes and assembled, I headed to this messy closet…it looks overwhelming at first but with the SOFI products, I was able to reorganize this part of my closet in less than an hour. I love that these products make it quick and easy to give your closet a whole new look.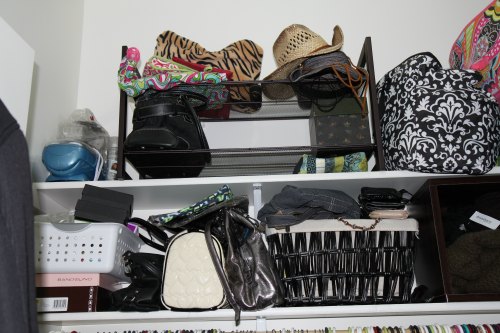 We moved in the past year to a better location in our town for our family. Overall, the house we moved to is a little bit larger than our previous home. However, I lost quite a bit of master closet space. I think I have 1/4 of the space I had in our previous home. I have not adjusted well. As you can see, this looks messy and with the woven basket, it was nearly impossible to find the items at the bottom of that basket without having to remove every item from the basket. I was able to utilize all the SOFI items in the starter pack in my closet to bring a beautiful, stylish, organized look.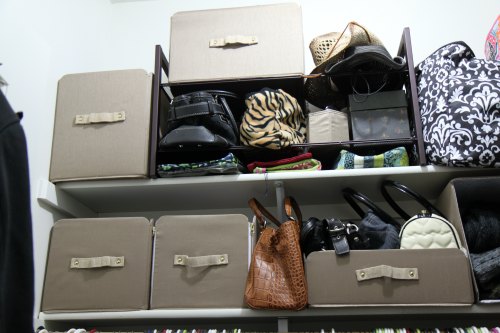 TADA! Sweaters are neatly organized…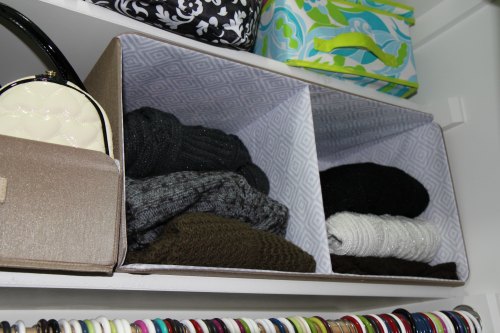 I love the zippered boxes as it makes it easy for someone who is vertically challenged like me to get into the box without taking it off the shelf.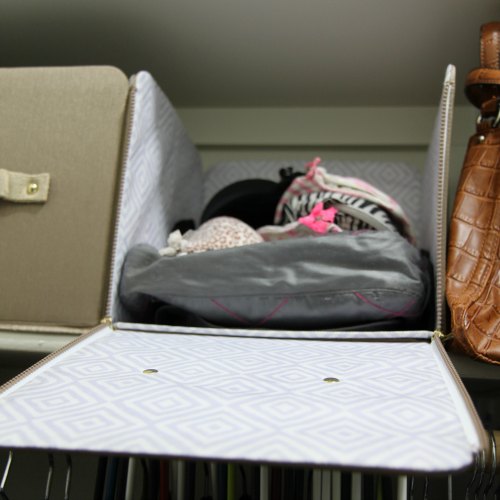 Overall, I'm extremely pleased with the SOFI™ line and how easily I was able to transform my closet in just a short time.
Let's talk more about the new SOFI™ line that offers essential, style-smart organizational system to help make your spaces work the way you live. All SOFI™ boxes, bins, and totes are made from a minimum of 65% recycled content and are available in a variety of styles with prices ranging from $9.99 – $29.99.
Read more reviews from Bargain Briana or at the Buzz by Bargain Briana.
This post is sponsored by SOFI. Post was written 100% by me and was not edited by the sponsor. Read more on my Disclosure Policy.