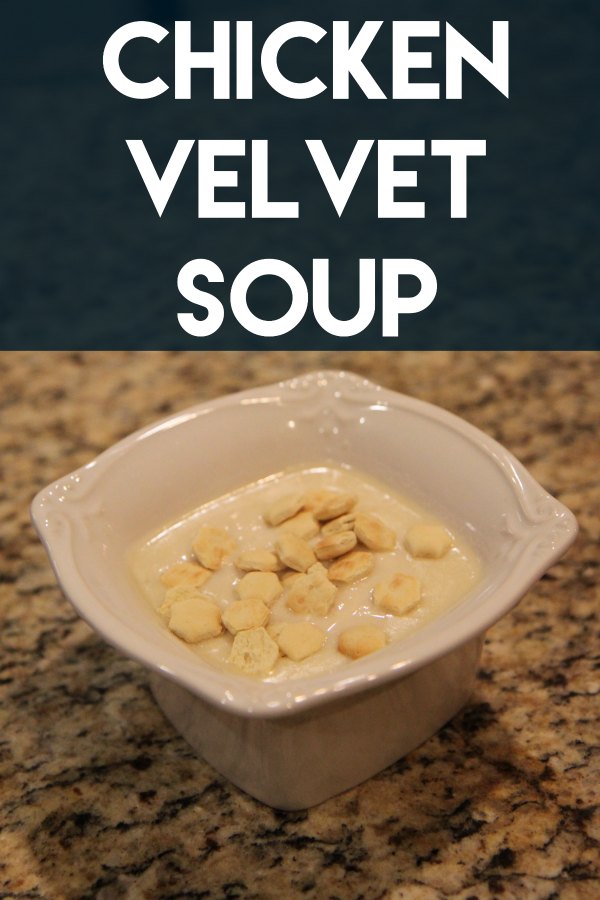 This Chicken Velvet Soup doesn't require a ton of ingredients yet still packs in quite a bit of flavor. This recipe is a take on the Chicken Velvet Soup from the Ayre's tearoom in Indianapolis. As a child, my grandma used to make this recipe and it was always a hit. I'm happy to be able to share it with my family, who absolutely loved this soup when I made it when I found her recipe in an old church cookbook.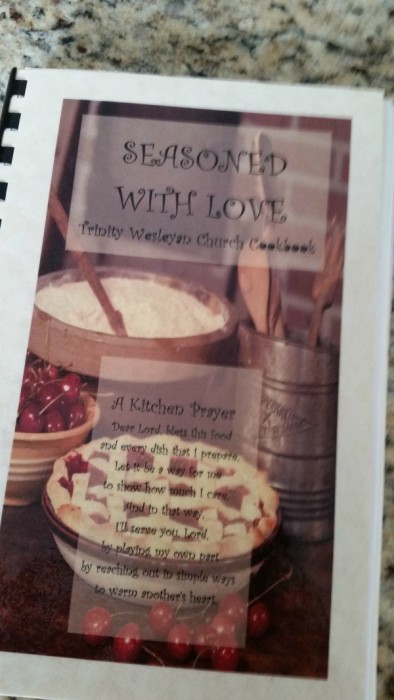 You will find that one batch of this recipe doesn't get very far so you will want to double or triple or quadruple it for larger families. This is especially true if you like to have some leftovers for lunch the next day. It is also a great recipe to use when you have leftover chicken.
Money Saving Tip: I like to cook a whole chicken and boil it in several quarts of water with celery, onion, a bayleaf, and salt/pepper. After the chicken is cooked, strain the water and you will have the perfect, inexpensive chicken broth that you can freeze and use for later. Plus, the chicken falls right off the bone so it doesn't take much work to get the meat off. You can stretch that chicken for several meals like with this Chicken Velvet Soup or other chicken recipes.
This recipe can also be economical since you can find all of these ingredients at your local ALDI.  Try this recipe for yourself and let me know what you think! My friends that got a sneak peak on this recipe are already loving it! I can't wait to share more of grandma's recipes as she was always such a great cook while we were growing up.
Chicken Velvet Soup
Ingredients
6 Tablespoons butter
1/2 cup milk
3 cups chicken broth
dash of salt and pepper
6 Tablespoons flour
1/2 cup light cream
1 cup finely chopped chicken
Instructions
Melt butter in a saucepan over medium heat.
Blend in flour.
Stir in milk, cream, and chicken broth.
Cook over medium heat. Stir constantly until the mixture thickens and comes to a boil.
Reduce heat. Add chicken, salt, and pepper.
Return to a boil and then serve immediately with oyster crackers!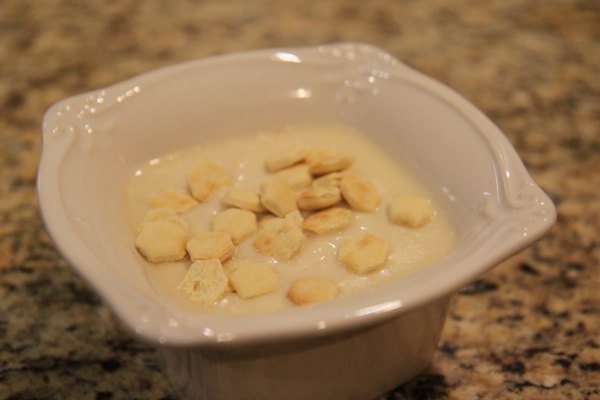 View the Recipe Index for a complete list of recipes. For the most recent vegetarian recipes posted on the blog, go here. To view all the recipes post on the blog, go here.