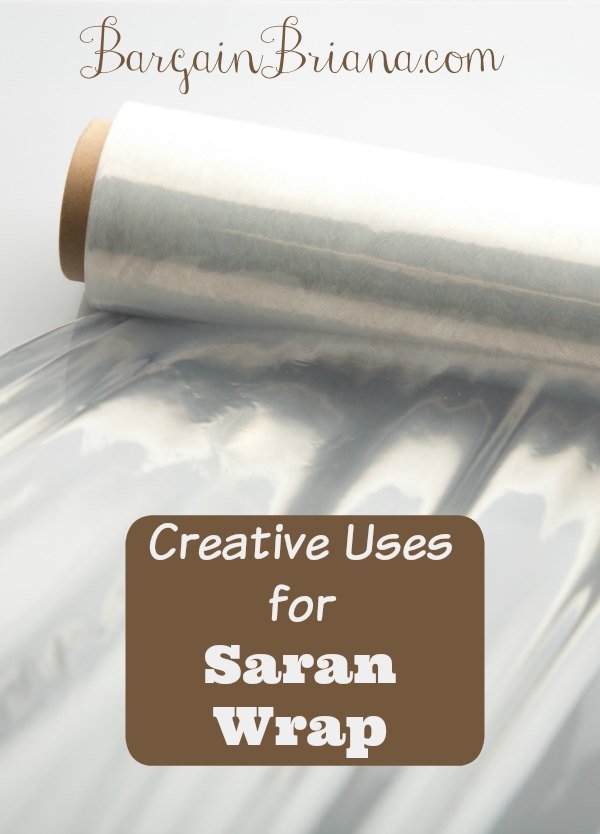 Plastic cling wrap may be most popular for keeping food in open containers fresh and secure. That's not all it's good for though, that plastic wrap has a variety of other uses that can make your life easier. Check these out!
Keep Bananas Fresh
Wrap some plastic wrap around the stem of a bunch of bananas to make them keep longer.
Make Your Ice Cream Last
Place some Saran wrap over that tub of ice cream before you put the lid on. It will keep the ice cream soft and good tasting and keep ice crystals from forming.
Quick Fix for a Drafty Window
Feeling a draft from one of your windows? Use a piece of Saran wrap to stop it. Tuck it into the cracks for a quick fix.
Make a Mini Greenhouse to Start Seedlings
Plant some seeds in a flower pot a few weeks before time to plant your garden outside. Cover the top of the pot with some Saran wrap and you've got your own miniature greenhouse to help get those seeds started!
Save Your Paintbrush
If you're in the middle of a painting project and need to stop, it's a real pain to rinse out your brush. This is especially so if you know you're going to need to use it again later — with the same paint! Wrap the brush with some Saran wrap and save it for later.
Get Artsy With Your Saran Wrap
Speaking of painting, if you're looking for a cool texture finish to add to your paint job, scrunch up a piece of the plastic wrap and pat it on the paint before it's dried. This can give you uses for saran wrap that change each time you try it. No two paintings will be the same.
Keep Your Measuring Cups Clean
If you've ever tried to clean butter or shortening out of a measuring cup before, you know what a pain it can be. Use a piece of Saran wrap to line the measuring cup before you add the sticky ingredient. Your measurement will be correct and you will be able to get the ingredient out more easily and wash up your measuring cup without a hitch.
Keep Leaks Away While You Travel
Never worry about a leaking bottle of shampoo again when you go on a trip. Use a small piece of that plastic cling wrap to put over your bottles of shampoo, body wash and other liquid toiletries before screwing the lid back in place.
Wrap Up Your Christmas Tree
This will take a lot of Saran wrap, or you can invest in a huge roll of industrial cling wrap to gather up your Christmas tree. Wrap up the tree with all of its ornaments, lights, and garlands in place and put it away as is. Next Christmas, pull it out, unwrap it and your decorating is done!
Saran wrap can be a great tool to make your life easier. A little can make a big difference in several small areas of your life and home.
Did you enjoy this post? Find more money saving tips here.