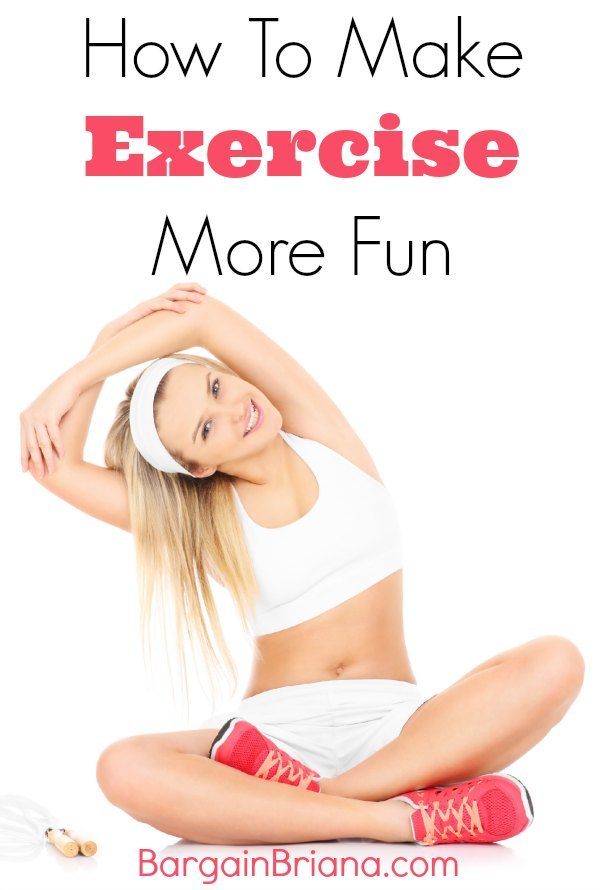 Exercise is one of those things that many people look at as a chore. Exercise can be a pain in the neck to be sure, but it doesn't have to be that way. There are hundreds of ways to make exercise more fun! The key is in both your choices and your perceptions of what you are doing. Here are some great ideas to ramp up the joy in your next exercise session:
How to Make Exercise More Fun
Find a sport that you love
If you have a sport that keeps you extremely active, you have found the Holy Grail of exercise. Sports can spur you on to great health if you have the ability to enjoy them on a regular basis. The key is to find a sport that you not only love, but can do whenever you please. Some sports are tough that way. Football, for example, is not something you can just head out and play. You have to have opponents and equipment. Still, there are ways to enjoy even those types of sports. Go out and toss the football and then chase it down and repeat. There are always solutions if you work on it.
Inject some music into your exercise
Pretty much everyone has music that makes them move. No matter what type of music you dig, plug it into your next workout. Get an iPod or crank up the stereo for some amped up exercise. The natural beats and pulsing sounds will only help you to stay in motion. This also makes the time pass by better for those more difficult exercises.
Get a workout partner
Some people enjoy working out in private and that is fine, but the majority could benefit hugely from someone to exercise with. It can be a challenge to find someone that shares your same drive and schedule, but if you find one you can amp up the fun considerably. Having a partner makes you feel accountable and adds to the fun too!
Vary your workout locations
Try someplace new each and every time you head out. Mixing things up is a wonderful way to boost your exercise enjoyment. If you bike around town, go to the country next time. Take a different route. The same goes for jogging or yoga. Whatever your exercise routine, try to vary your locations as often as you can.
Try a new workout routine
Our bodies do get used to the same old, same old, and will beg for something new. The body loves to be moved in different ways and to have all areas stimulated through exercise. Try something that seems totally off the wall. Try a new kind of stretching or a new sport. All of those things will boost the fun level through the roof. If you have Amazon Prime, there are hundreds of videos you can watch for FREE online to try something new.
Did you enjoy this post? Find more money saving tips here.