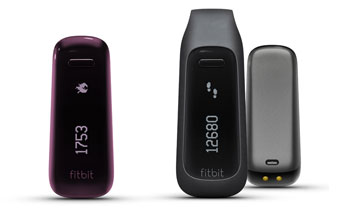 I've been needing some incentive or something fun to get myself exercising. The past few weeks I've had a million of excuses like the weather is too cold, it's snowing, my hip hurts (from that one time at Zumba), I hate exercising indoors, the lady at the gym obviously didn't want me there with her nasty stares, etc. etc. Since the weather is so back and forth right now in Indiana, I needed something to get me going again!
Some of my fellow Shaklee-180 had been talking about the Fitbit. I finally decided I was going to join the Fitbit cult and I had some Amazon bucks saved up to help out with my purchase. I read the reviews on Amazon first before ordering and 964 5 star reviews can't be wrong, right?
The Fitbit tracks steps, distance, calories burned, and stairs climbed as well as monitoring how long and how well you sleep. You can set goals, view progress, and earn badges. I love it because it's small enough to fit right inside my bra without me even thinking about it being there!  Plus, it syncs wirelessly with your computer or your smart phone when the Fitbit is within range.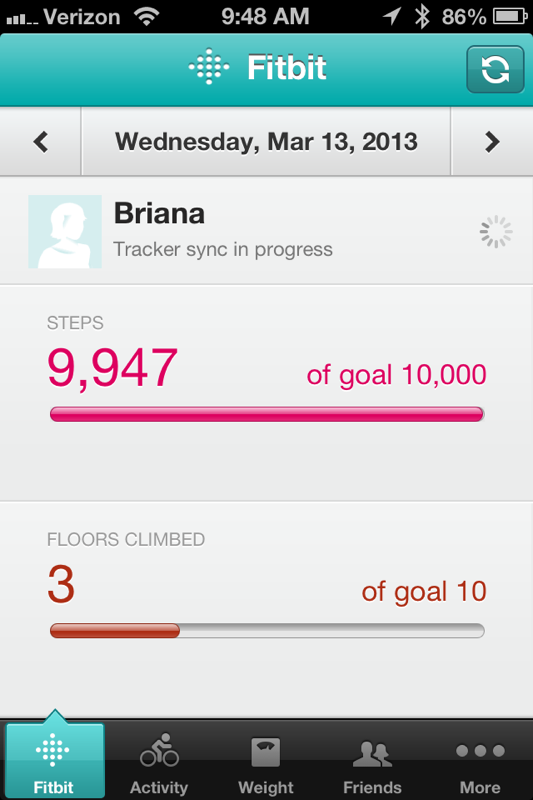 The first day I wore the Fitbit, I was at the office. Oh my, I didn't realize how sedentary I was at the office. This made me realize I need to get up and walking around every once in awhile. Taking out the trash was never so much fun as when you see the number of steps count increase! I set my goal at 10,000 steps per day. I haven't quite made it there yet but I'm pretty sure I will make it there today as I am to 7,300 already at almost 3 p.m.
You can also set goals on the number of floors you wish to climb. I have it at the default of 10. Today, instead of dreading going up and down the stairs to the kids rooms, I'm wanting to get my goal of 10 so I do it with delight! ;)
The FREE app for your iPhone also has a food plan component but I still like to use MyFitnessPal for tracking calories. You can sync your Fitbit activity with the MyFitnessPal app, which is super cool. You have to make sure to follow the steps to do so and enter in the time of any additional exercise. This will allow your Fitbit activity to adjust automatically with MyFitnessPal.
As many of you know, getting enough sleep is an important component to lose weight as your body needs to recharge. I know I lack in this area so it's cool to be able to monitor it through the Fitbit sleep tracker. I was afraid wearing the wrist band would disturb me but I don't even notice it is there. I didn't realize how many times I was waking up in the middle of the night or at least moving around.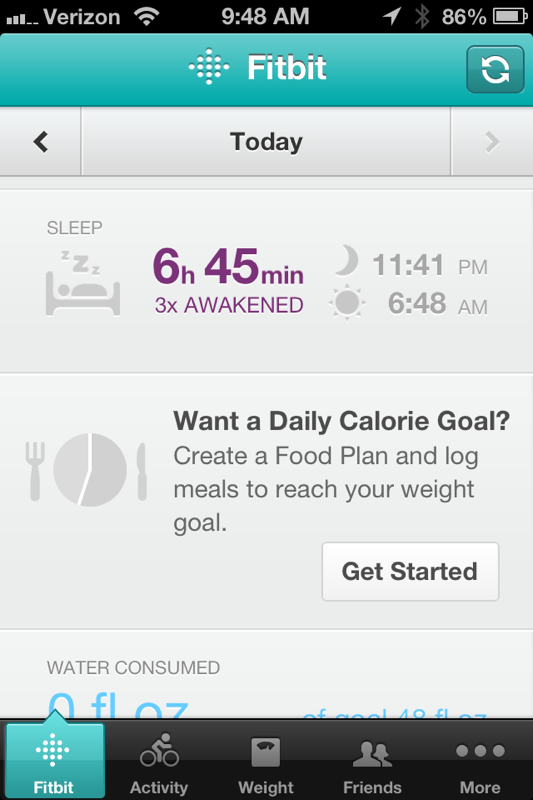 I'm a numbers and stats geek so I love to see exactly how I'm doing with activity with Fitbit! I'm also finding it very accurate as far as mileage and such! I've been using this for a few days now and I can see a change in my pattern of activity just from these few days. It would be so interesting to use this on when visiting a theme park.
>Do you use a activity tracking device like a pedometer or a Fitbit? What are your thoughts? Does it get you to be more aware of your activity level?
Read more about my fitness and weight loss journey as well as specific posts with the Shaklee-180 program.