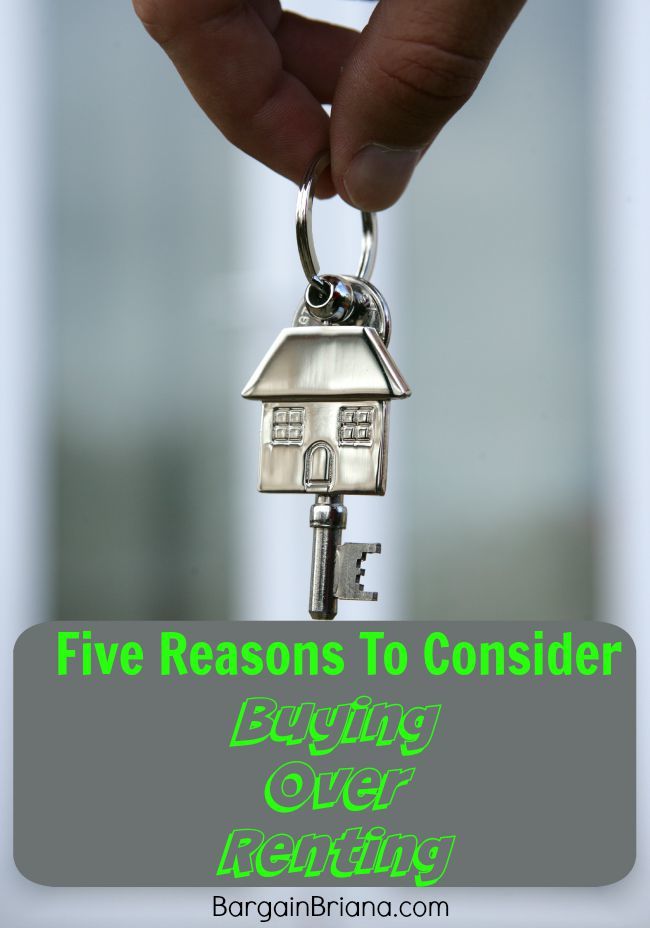 Buying a home has started to lose a little bit of luster in recent ears and some people are simply misinformed. Buying your home will generally be superior to renting your home unless you fall into some very specific scenarios. Buying a home is not the bottomless pit you might have heard about. In fact, here are five clear advantages to buying over renting:
Five Reasons To Consider Buying Over Renting
Home Ownership Provides Stability
Owning a home is a surefire way to get the safe and secure feeling every one of us chases. This is a feeling that simply can't replicate through renting no matter how permanent your dwelling might be. Owning your home hearkens back to the earliest settlers and is a dream that every person deserves to fulfill.
You Build Equity
Renting literally pours money down the drain and leaves you with absolutely nothing in the end. Buying your home and paying that mortgage month after month leaves you with a nice bit of equity and some value. Why give your money away like that? Invest in your own family and buy your home when you have that as an option.
You Don't Have to Depend on a Landlord
Or communicate…or talk…or pay…or etc…
You get the idea here. When something breaks, you won't be waiting two or three weeks for a replacement. When something goes wrong, you fix it. If you buy your home, you will no longer be forced to get along with someone you may not like or be forced to bend to their will. You can make your own choices.
You Can Change What You Dislike
If you have a room that simply does nothing for you, you can change it. Want to build a new wing onto your castle? Go ahead! Add a deck or pond to the back yard?  Go ahead!
When you have something you dislike in a rental, you are forced to run every little thing by a landlord. Whether you are wanting to add a nice garden in the backyard or simply change the colors of the walls, you are at the whim of the owner of the property. Owning your own home puts you in charge. That freedom is exhilarating.
Tax Deductions
When you own your home, you get the huge benefit of deducting all of those horrible interest payments you make each month on your mortgage. Although you can also save on other tax deductions, this alone is worth it. When you sell your home, you often can avoid federal taxes too. When you rent your home, the tax man is not going to do a whole lot for you. You generally will be at the mercy of your landlord and their tax bill instead. (It tends to funnel down through the cost of your rent)
Did you enjoy this post? Find more money saving tips here.