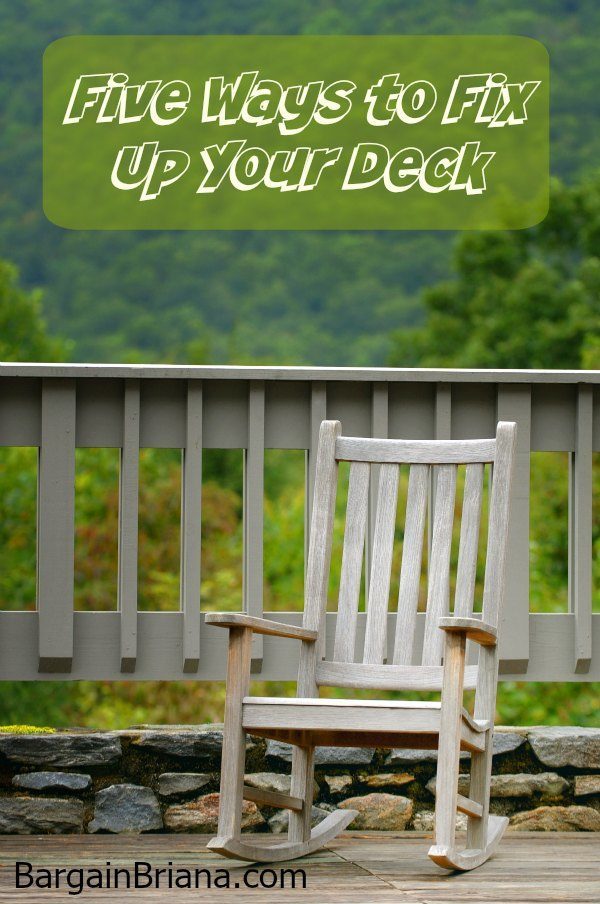 Your deck can easily be a gathering spot for you and your family during pleasant days. Dressing up your deck for special occasions or just to make every day special is a great project that can be fun and show your creative side.
Here are some awesome ways to fix up your deck and jazz things up this season:
Use Seasonal Decorations
Seasonal decorations are a great way to turn your deck into a decked out showcase for upcoming holidays or the current season. When you decorate your home — inside and outside — for a particular season or holiday, don't forget to dress your deck. Garlands along the railing and decorative pots with artificial arrangements are easy enough. Add some decorations to the outer walls of your home and turn your deck into a seasonal extension of your home.
Add Some Color
Color adds flavor and character to anything. Choose some brightly-colored slipcovers for your deck furniture or add a few colorful throw pillows. Hang up some art that is full of vibrant colors or paint a few large flower pots and plant some pretty flowers. Use a PVC pipe to create a "screen" and add colorful curtains along one side of your deck to create a sense of privacy.
Rearrange Things on Your Deck
Sometimes a simple rearrangement of furniture and other items can make a big impact. Experiment with moving things around on your deck to create a new look and make it more efficient. Bring in a few extra items from storage or even from inside to create a special place to enjoy on your deck.
Add a Water Feature
Sitting outdoors is wonderful, but sitting out on your deck and hearing the sound of running water makes for a great time of relaxation. Add a water feature to your deck with a water fountain or small pond feature. If you don't have a lot of space for a larger fountain or feature, check your local garden center for a table top version.
Add a Rug or Two
Rugs are great because they add color and texture to a room. Your deck is an outside room, so place some rugs around to add atmosphere. Choose a large area rug or opt for smaller throw rugs. Some can even be layered to create a more haphazard, shabby chic feel on your deck.
Use a few of these ideas to turn your deck into more than just a stopping place from your yard to your home. Dress up your deck and use it as an extra room and gathering place for your family. Not only will it become a favorite spot, but it will also add personality to an area of your home that may be a little neglected. Use a few of these ideas then brainstorm a few of your own and run with them!
Did you enjoy this post? Find more money saving tips here.