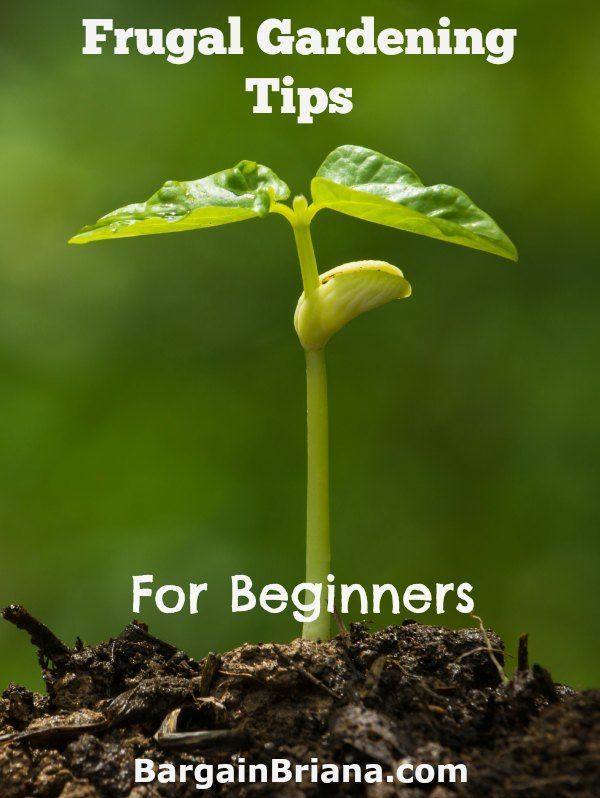 So you want to do some gardening. If you are a beginner and you really don't want to spend a lot of money, then you need a few tips to help you get started. Check out these frugal gardening tips that are geared toward a someone just getting started with a green thumb.
Ask Friends and Family for Seeds and Plants
It can be an expensive prospect to buy brand new seeds and plants at a nursery. Chances are that your friends and family members who garden or grow a few things have some extras they would share. Ask around and see what loved ones will share with you to help you get started.
Shop Yard Sales
Yard sales are a great place to find old pots and other gardening items. During the yard sale season in your area, spend a few weekends hitting sales to find gardening tools, pots, and other items. Spend a dollar on a local newspaper to check the yard sale listings for gardening supplies.
Check Dollar Stores for Inexpensive Tools
Dollar stores are a treasure trove for inexpensive gardening tools and supplies. You can spend very little and take home a hand trowel, a kneeling pad, gloves, a watering can, and even some seeds. Browse around your local dollar stores in spring (at the beginning of the gardening season) to see what is available.
Visit Your Library for Books
Reading is the best method to learn gardening tricks if you're a beginner. Read every gardening book you can get your hands on. Buying those books can certainly be expensive. Save money and be frugal by visiting your local library for gardening books. Remember that what the library doesn't have on the shelf can be special ordered.
[easyazon_block add_to_cart="default" align="center" asin="0470498706″ cloaking="default" layout="top" localization="default" locale="US" nofollow="default" new_window="default" tag="rodso-20″]
Check Local Sources for Free Classes
If you're interested in taking a class or two in order to learn some gardening skills, check around your area to see what's available for free or very low cost. Your local library may offer some classes. You should also check with your local community college. Many community colleges have an adult and continuing education program that offers free and low cost community classes to the public. Another great place to find gardening classes is a Cooperative Extension or ag education program in your local area. Do your research to see what is available in your local area then take advantage of the education that is being offered.
Ask a Friend to Teach You
Ask a gardener friend to teach you about gardening principles. They will probably be happy to share their knowledge in exchange for some free hands-on labor from you. It won't cost you anything, but you will learn a great deal from your more experienced friend.
Invest a little time in learning how to garden without spending a lot of money. Frugality and gardening go hand-in-hand and result in a great hobby that can actually save you money in the long run.
Did you enjoy this post? Find more money saving tips here