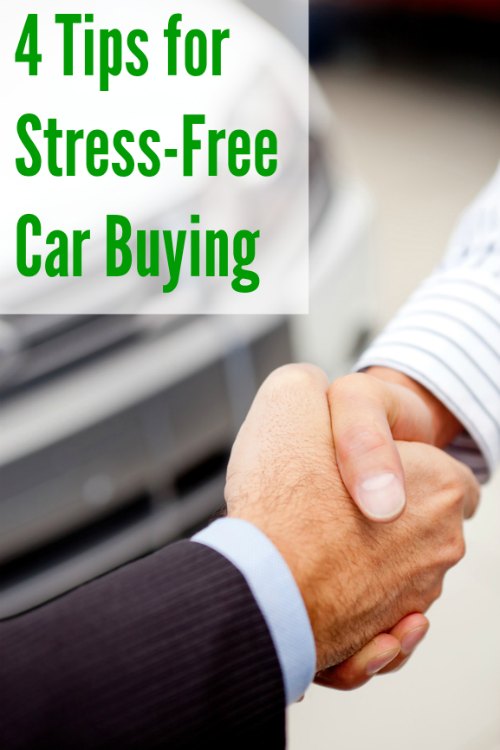 When it comes to things you would rather not do, buying a used car is probably near the top of the list—right after getting a root canal and taking a cruise with your opinionated in-laws. Although you would like to put it off, the time has come to buy a new-to-you car. Fortunately, with a little preparation and research, the experience can be stress-free as well as gentle on your wallet. Before you start shopping, keep these tips in mind:
Figure Out What You Need
Before you even think about heading out to a car lot to test drive some vehicles, sit down and research what kind of car you need. Think about the vehicle you have now and decide if it is too big, too small or just right. Also, think about your commute and if you should focus on fuel economy over other features. Finally, decide how much you have to spend.
Once you have a better idea of what you need, check out the used cars section on sites like Kelley Blue Book to find makes and models that meet your requirements. This will help you narrow down what you are looking for and help you make more informed decisions once you start the shopping process.
Go for a Test Drive
Some people enjoy test driving cars and others would rather make the process as brief as possible. Either way, a test drive is a must if you want to get a sense of how your new car will drive. The Federal Trade Commission explains that you should drive the vehicle over a variety of road conditions, including highways, surface streets and hilly areas. This will give you a better idea of how the car handles and if it has any issues or restrictions.
Find Cars You Like
Once you narrow down your options, it's time to do some more research. You should never purchase a pre-owned car without running a history report first, states CarBuyingTips.com. For example, you can run the VIN number through CARFAX or a similar service to make sure it hasn't been in any wrecks or hasn't had other major issues. This will protect you from buying a car that may look great on the outside, but has hidden problems.
Research Your Payment Options
Most pre-owned car lots allow you to pay for the vehicle in full at the time of sale or set up a financing option. Keep in mind that unless the car lot is running a no interest special, financing the car will increase the amount that you pay in the long run. In many cases, your bank or credit union will be able to give you a better deal on interest rates than the car dealership, so research and understand your financing options. Additionally, to bring down your monthly payment, try to swing at least a small down payment. And, if you trade in your current car, use that money to reduce the amount you need to pay for your new-to-you vehicle.
Did you enjoy this post? Find more money saving tips here.