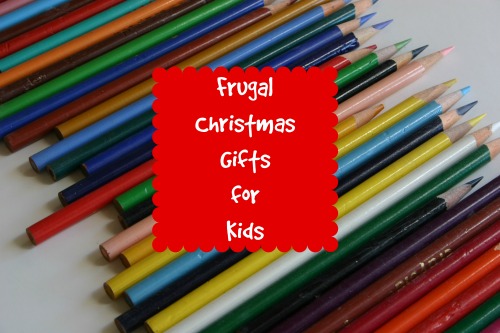 Toys and games for kids get more expensive every year, but you can choose frugal gifts for kids they will love just as much. With advanced planning and some creative ideas, you can save money while giving the little ones in your life great presents. Use these suggestions for birthday or Christmas presents that are sure to please your kids.
Cheap Dress-Up Clothes
Kids love to play dress-up. It encourages creativity and helps kids to act out different scenarios. Unfortunately, many of the pre-packaged dress-up sets cost around $100 each. You can save money by purchasing Halloween costumes in November that can are just as good as those pre-packaged sets. Look for doctor, firemen, and superhero costumes at a deep discount. You can also find ballet costumes at thrift shops in June and July after recital season is over. These costumes make great dress-up gifts for kids who want to be princesses and ballerina dancers.
Classic Board Games
Trendy board games can cost as much as $40 each. Classic board games are just as much fun and cost far less to purchase new. Connect-Four, checkers, Candy Land, and other similar games can usually be picked up for under $10 each. Yard sales and thrift shops are great places to find used board games in like-new condition for just a dollar or two each.
Craft Supplies
Craft supplies can be incredibly affordable if you purchase them at the end of back-to-school season. Instead of buying prepackaged jewelry kits, painting projects, or other sets that cost $30 to $50 each, buy the materials separately. Your local craft store has beads, fishing wire, paints, and paper that can all be purchased for much less than the items you find at the toy store. You'll also get more of these supplies when you purchase them separately. This means your kids can make more of their favorite crafts. You can also find better deals on art supplies at teaching supply stores.
Outdoor Toys
Toys that are designed for outdoor use are much cheaper than other options at the toy store. Sidewalk chalk, bubbles, jump ropes, and beach balls can all be purchased for around $1 each. Create a fun outdoor tool kit with these items along with a bucket for carrying the items outside. Your kids will love opening this present full of little toys they can play with outside all summer long.
Books
Books are appropriate gifts for kids of all age groups. Your local bookstore should have a bargain bin full of exciting picture and board books for younger kids. Classic literature, such as The Adventures of Huckleberry Finn, are typically discounted since they are no longer owned by the original author. Fostering your child's love of reading offers you an affordable gift that will be treasured for a lifetime.
Frugal gifts for kids don't have to be boring. Keep an eye out for deals throughout the year to get discounts on fun toys and games. Be creative when you shop. Don't just stick to the toy store. With a little work, you can find great, affordable gifts for your little
Did you enjoy this post? Find more money saving tips here.