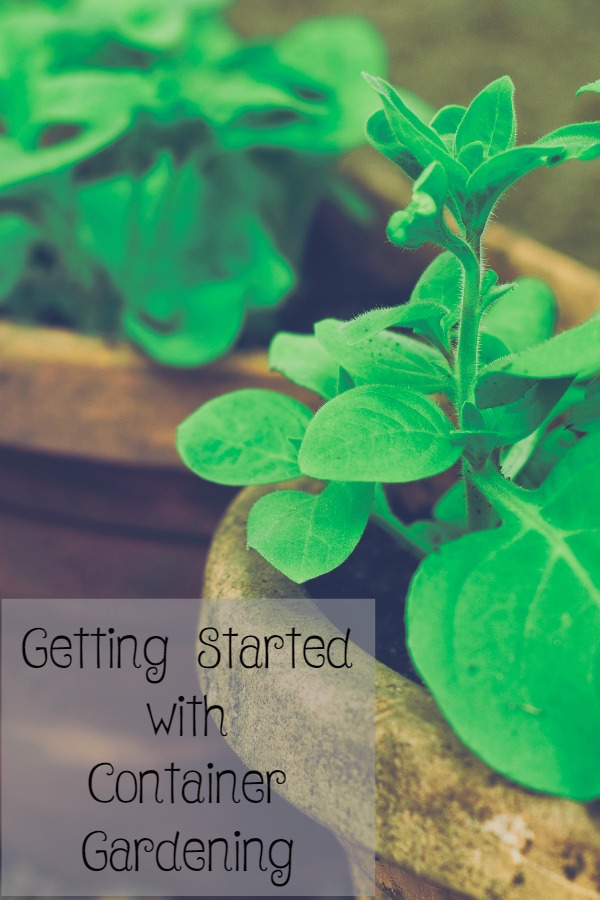 Container gardening is a great way to expand your existing garden or an option to garden when you don't have garden beds available to you. Whether you plan in a garden made up of two or twenty containers, there are a few key things that you need to provide. The limitations of a container mean that you need to provide everything that the plant needs from the moment you plant it until the season is over.
Getting Started with Container Gardening
To ensure that you get your container garden set up correctly and meet the needs of the plants you'll be adding, use this guide to help you get started.
Decide on a Location
Even though container gardening allows you to garden when you do not have a yard, or have maximized gardening space, you will still need an optimum gardening location for your containers. Patios, entryways and anywhere with sunshine is a great spot, but don't count out already existing garden beds. Six to eight hours of sunshine is sufficient for most plants.
Choosing Your Containers
The containers that you use for your gardening are another key decision because they can determine the success of your plants. Plants are fickle with some wanting room to spread, in need of deep soil to bury their roots into or in need of other plants growing nearby. If you know the type of plants you will be growing, pick containers based on their individual needs. Every container should be at least twice the diameter and depth of the initial starter plant root ball that you purchase. All your containers should have large drainage holes on the bottom so plants do not become waterlogged.
[easyazon_image align="center" height="467″ identifier="B002KLNCM0″ locale="US" src="https://bargainbriana.com/wp-content/uploads/41bzkQSG0hL.jpg" tag="barbri-20″ width="500″]
Healthy Soil Choices
The container you are filling has to be able to provide for all the needs of your plants, so make sure that you only use healthy soil. Vegetables and some flowers require nutrient rich soil, which can be provided by a layer of organic matter. To ensure the soil does not become packed and that it is able to drain, add a thin layer of rocks or sand to the very bottom of the container.
Planting Your Containers
Add a bottom layer of sand or pebbles to the bottom of your container followed by a layer of soil and organic matter. Remove your plant from its starter pot, set on the soil already filling the pot and fill with soil until your container is filled to just an inch below the top.
Group Your Containers
Most plants do well in beds because the growing plants create a microclimate that is beneficial to plants. To recreate this climate, group containers close to each other mixing small and large containers filled with tall and short plants.
Did you enjoy this post? Find more money saving tips here.