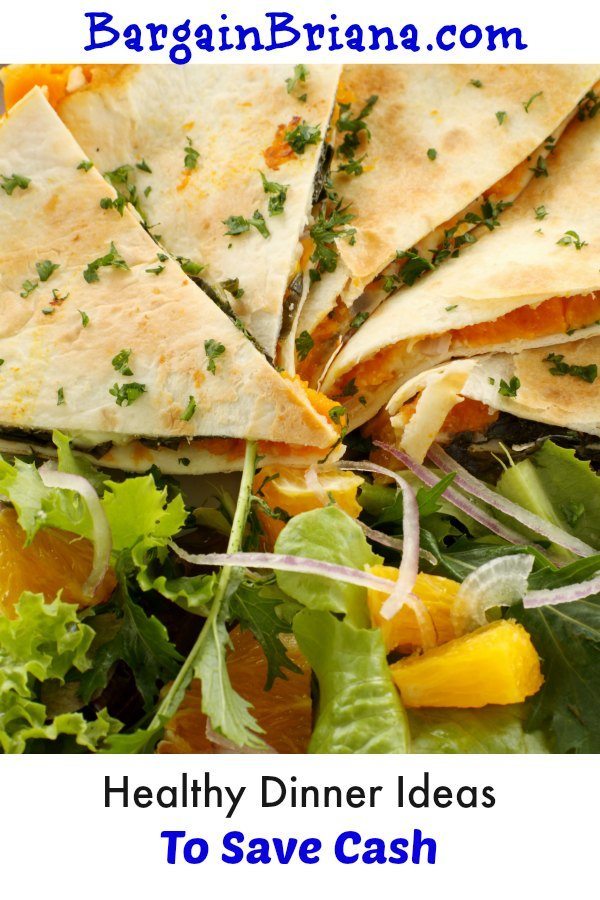 When it's time to eat the dinner meal, it can be difficult to keep it healthy. If you're living a busy lifestyle, putting together a healthy dinner can take up extra time that you just don't have. Every meal is important when you are trying to eat healthy, but the dinner meal ends your day, so making healthy choices are especially important. Check out these healthy dinner ideas and start your journey to healthy eating!
Tortilla Pizza
Create a super thin-crust healthy pizza with a whole wheat tortilla. Crisp the tortilla in a lightly-sprayed skillet on the stove (cast iron is a great choice!) then add your pizza ingredients. Pop the pizza in the oven to melt cheese (leave it in the cast iron skillet or slide it onto a pizza pan) then enjoy!
Fajita Quesadillas
Use some white corn tortillas to create quesadillas with a fajita flavor. Add sliced peppers, onion, thinly-sliced tomatoes and some shredded Monterey Jack cheese. Use a fajita maker to crisp the tortillas or crisp them in a skillet before adding ingredients.
Pasta Primavera
Cook pasta in lightly salted boiling water for about 4 minutes then add a 16-ounce package of frozen veggies. Cook for another 5 minutes then drain. After draining, put the pasta and vegetable mixture back into the hot pan. Add about 4 ounces of cream cheese to the mixture and heat while stirring occasionally. Add some milk to create a consistency that you prefer. Serve with some parmesan cheese.
Black Bean Chili
Throw 2 15-ounce cans of black beans into your slow cooker then add 12 ounces of browned ground turkey. Add your choice of chopped onions, peppers, minced garlic, along with a can of diced tomatoes or tomato juice (about 28 ounces). Add 3/4 cup of chicken or beef broth and 2 tablespoons each of unsweetened cocoa powder and hot chili powder. Add 1 tablespoon each of ground cumin and smoked paprika then allow it all to simmer for several hours.
Turkey and Veggie Stew Casserole
Take 2 cups of cooked, sliced turkey and place in a casserole dish. Combine a 16-ounce bag of frozen stewing veggies in a separate bowl along with an 18-ounce jar of homestyle gravy and 1/2 teaspoon of ground sage. Heat up the veggie mix in the microwave for about 5 minutes, then pour over the sliced turkey in the casserole dish. Add some apple slices and a little nutmeg and pepper then bake, uncovered, at 450 degrees for about 10-15 minutes until you see the liquid bubbling and the apples are browned.
Eating healthy doesn't have to mean starving or eating food meant for birds. Any one of these healthy meal ideas will be filling, tasty, and won't derail your desire to eat healthy.
Did you enjoy this post? Find more money saving tips here.