The Superbowl was a few weeks ago but one of the commercials that I remember and enjoyed is the Discover It Card commercial. This commercial was family friendly, which is something I'm looking for in a Superbowl commercial. Plus, it was informative and focused on the benefit that Discover Card offers its cardmembers, which is Free FICO® Credit Scores on their monthly statement and online. In 2014, Discover provided 175 million Free FICO® Credit Scores.
As a Discover Cardmember, I love the benefit of being able to see my credit score on my statement each month or each time I log into my online account. It is available when you log into the Discover Card Mobile app too!  Your credit score can change each month but it is important to track it over time.  Good credit habits are good for your overall financial health and in turn will have a positive effect on your FICO® Credit Score.
Good Credit Habits: 
Paying bills on time
Keeping balances low
Only opening new credit cards when you need them
Knowing your credit score and how to improve it can help you manage your finances and prepare for life events such as a new home, opening up a bank account, purchasing a new vehicle, and more. While you can get an annual free credit report, there is usually a fee associated with getting the actual credit score. If you are a Discover Cardmember, you can access your FICO® Score for free.
Keep up to date on all the latest Discover news on Discover's Facebook page.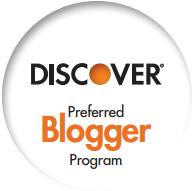 My views are my own and do not necessarily reflect the views of Discover Products Inc. and its affiliates. This post was sponsored by Discover Card. Rest assured, this Post was written by me and was not edited by the sponsor. Read more on my Disclosure Policy.