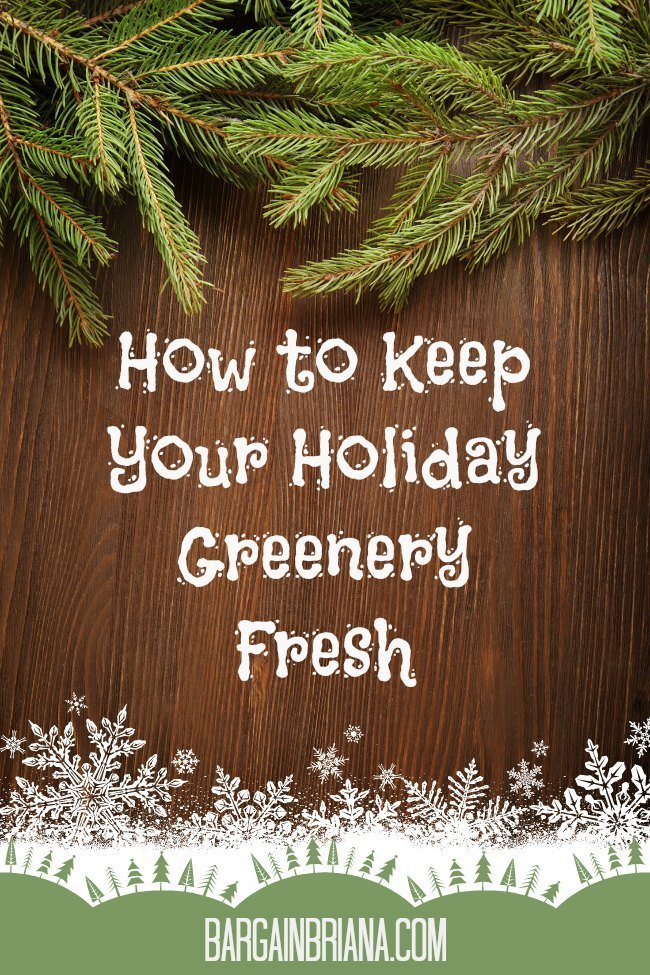 Those fresh green boughs deck your halls during the holidays, but their freshness can certainly be tested. If you want to keep your greenery fresh and perky for the holiday season, there are a few things you can do. Check out these tips to help you out.
Soak Your Greenery
Before you hang that greenery up, soak it overnight in a bathtub full of water. If you bring home a few cut boughs that you got on your own, cut the ends again then beat the ends with a hammer to make it easier for the branch to absorb water. Soak the branches in water overnight before you use them.
Keep Away from Heat
When you hang up your greenery, try to avoid hanging the pieces near heat vents or fans, fireplaces and even sunny windows. These can seriously dry out your greenery and shorten its lifespan. If you are using a garland made of fresh greenery, don't drape it over a fireplace mantel if you are actually planning to use the fireplace. If the fireplace is non-functional, decorative, or you don't plan to light a fire then no problem — drape away!
Timing
The timing of your hanging of the greens will help keep it fresh. Wait until a week or two before Christmas to hang up your greenery. This timing will allow it to keep better so it will be fresher around Christmas Day. Keep your greenery outside or in your garage until you are ready to hang it up.
Use LED Lights
If you plan to use lights to decorate your greenery, opt for LED lights as they will be much cooler. Don't use candles in any displays you use your greenery in. Use LED lights or flameless candles instead.
[easyazon_block add_to_cart="default" align="center" asin="B0064RFHHO" cloaking="default" layout="top" localization="default" locale="US" nofollow="default" new_window="default" tag="rodso-20″]
Check Your Greenery Every Couple of Days
Be sure to check your greenery over well every couple of days. Look for brittle or brown needles or leaves or brown sections and be sure to remove those dead parts. Fill a spray bottle with water and as you check your greenery, use the spray bottle to mist your greenery and give it some moisture.
Look for Fir
Fir greenery is perhaps the longest lasting. So look for that species when it comes to greenery for your decorations. Even so, you will want to wait as long as possible to hang your greens. Fir may last only about four weeks and other greenery will last even less.
The sight and smell of fresh greenery at Christmas time can't be beat. If you choose to use fresh greenery in your holiday decorating scheme, be sure to take good care of it in order to keep it fresh. Soak greenery in water, mist regularly, keep it away from heat and enjoy this natural beauty in your home.
Did you enjoy this post? Find more money saving tips here.