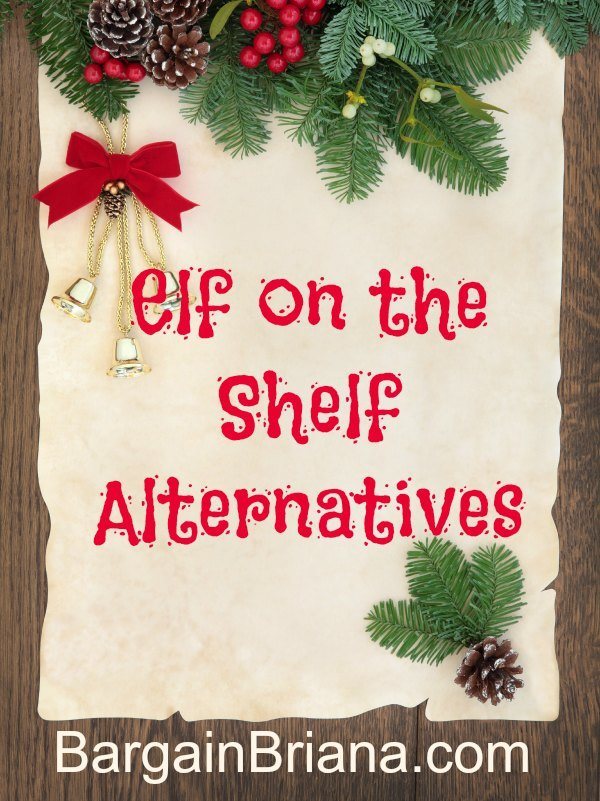 It's December, so you're probably being bombarded by all of those Elf on the Shelf pics that your Facebook friends are posting. If you think that Elf on a Shelf is a little creepy, you might be looking for an alternative. Check out these ideas that can be plenty of fun for young and old but skips the creepy elf that is up to mischief.
Hidden Jingle Bells
Buy a number of jingle bells of assorted sizes from a craft store then hang them around your home — inside and out. Offer a small prize (a piece of candy or a privilege) every day for bells. You can also add small tags to bells with instructions to do something like help Mom with the dishes or pick out a toy to donate to a child in need. The idea is to create motivation for helping others.
Where's Mary and Joseph?
This is a common game at Christmas and it shines some light on the meaning behind the holiday. If you have a nativity set, put the stable in place then remove Baby Jesus, Mary, Joseph, and the donkey. Start on December 1 with moving Mary, Joseph and the donkey around your home — each day moving a little closer to the stable location. Get creative with where you place the figurines each day and give a prize to the first child to find them. Remember that on Christmas Eve, Mary and Joseph need to be close to the stable and on Christmas morning they should be inside with the Baby Jesus.
Helpful Elves
Who says elves have to be full of mischief? Instead of playing tricks and making messes, use a cute elf to offer ideas for helping others. Find or make a small elf that you can dub your "Helpful Elf." Every few days (or every day if you can keep up with it), move your little friend around and include a note that gives each child a challenge to do: It can be helping a sibling with something or helping Mom and Dad with chores. Other challenges could be to come up with a way to help a family in need, to do something nice for someone at church or school, or to donate toys to a local charity.
Ornament Riddle
Every day or every few days, place a special ornament on the Christmas tree. Include a riddle with the ornament and offer a prize when the riddle is solved. Since there is one ornament and one riddle, it will require all of the kids to work together to figure it out. Prizes could be a trip out for ice cream, baking cookies together, a movie night, or some other prize for the whole family.
If you don't want to get caught up in the Elf on the Shelf craze, choose one of these fun alternatives that can add to your Christmas celebration.
Did you enjoy this post? Find more money saving tips here.