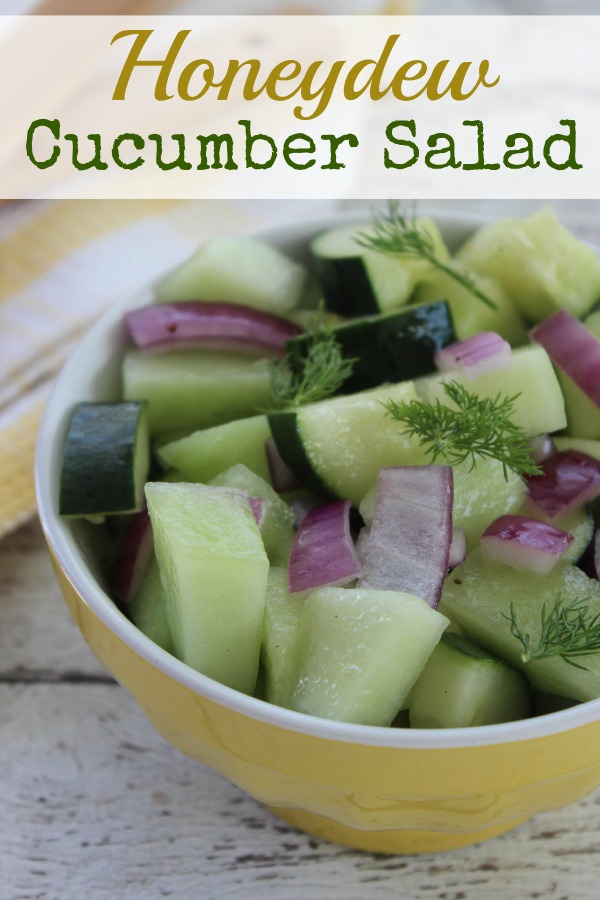 Barbecue season is right around the corner. What are you going to bring to all of those summer cook-outs you're sure to attend? Instead of the usual classics like potato salad, why not learn how to make cucumber salad instead. Unique, light and delicious, this easy cucumber salad is sure to be a hit!
Tossing together this honeydew cucumber salad couldn't be easier. Simply mix all of the dressing ingredients together, chop the produce, and stir to combine. You can even make it the night before your get-together, though I wouldn't make it too far in advance or you risk the fresh ingredients not tasting as fresh. Be sure to refrigerate the cucumber salad until you are ready to serve as well.
With honeydew melon, cucumber, onion and dill, this easy cucumber salad is absolutely perfect for summertime. Light, crunchy and sweet, your guests won't be able to get enough. This recipe does make a pretty substantial amount, but if you plan on feeding a crowd or you want leftovers for your family for later, you may want to make a double batch.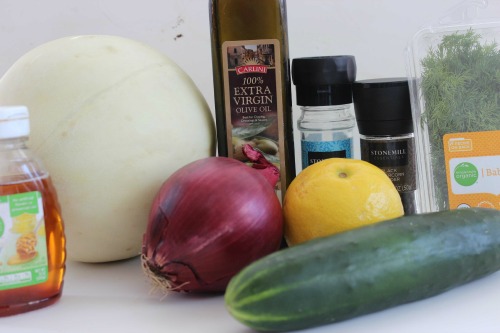 Be careful, though: Once you learn how to make cucumber salad, it may just be your new favorite summer salad you make time and time again!
Honeydew Cucumber Salad
Ingredients
1 Honeydew Melon
1 Cucumber
1/2 Red Onion
2 tbsp chopped Fresh Dill
Dressing:
2 tbsp Lemon Juice
1/4 cup Olive Oil
1 tsp Honey
Salt and Pepper to taste
Instructions
Whisk together dressing ingredients until blended. Set aside.
Cut melon. Remove seeds and rind and cut into chunks, Add to bowl.
Cut cucumber into chunks and add to bowl.
Dice red onion and add to bowl.
Add dill and dressing and toss to mix.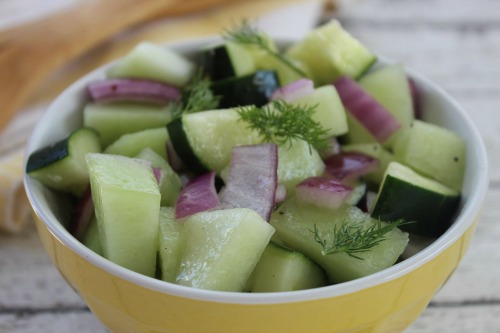 View the Recipe Index for a complete list of recipes. For the most recent vegetarian recipes posted on the blog, go here. To view all the recipes post on the blog, go here.