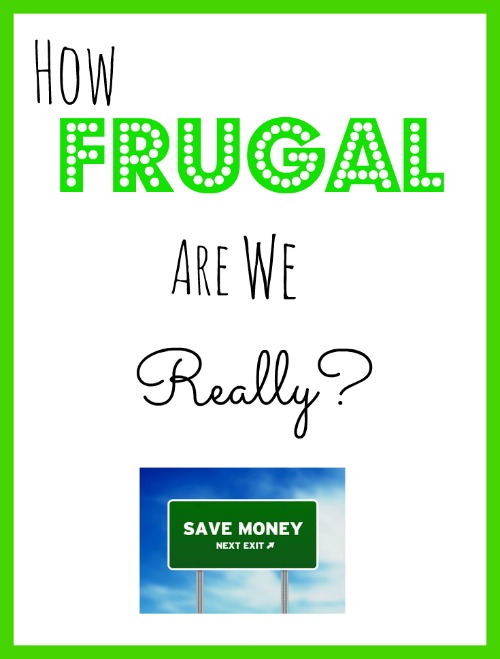 How Frugal Are We Really?
Living in a country that uses 95% of the world's resources comes with bad money habits. The worst of these is spending more money than we have to or spending money when we do not need to. It has become so widespread it is now a cultural norm for many: "Just buy (a new one, a better one, another one….". You can fill in the blank.  We need to stop. Why give hard earned money to someone else? Frugal living is better for you, your pocket book and the environment.
Use what you have

: Arthur Ashe, the famed tennis player, once said "Start where you are. Use what you have. Do what you can." This applies to being frugal. Frugal living is a mindset. It is about stopping for a split second and asking "can I use what I already have", before you buy. Chances are you can. Do you really need a new outfit? A new coffee maker? A new smartphone?

Budget

: Sticking to a budget is a dying art. When you have access to money beyond your budget (in the form of credit, for example), it is too easy to ignore the 'B" word. Budgeting exists for many reasons. Probably the most important is saving for a rainy day. Most people do not have an adequate emergency fund, and it is hard to start one when you are in debt.

Reuse

: Have you been to a Goodwill store lately? They are a great resource to get things a lot cheaper. They have revamped their stores so they are clean and airy. Granted, it is a bit hit or miss, but for items that you will wear once or use rarely you can save a bundle. Get over the stigma thrift stores had in the 1980s. Times have changed, and there are great deals there.
Related Articles: 
Did you enjoy this post? Find more money saving tips here.