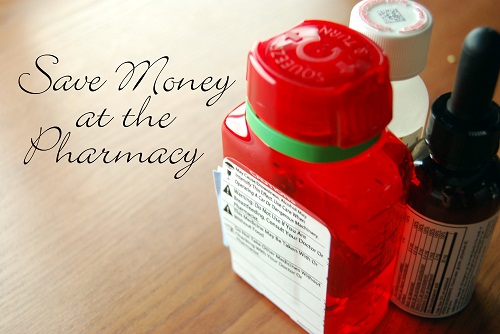 Save Money at the Pharmacy
It's hard to get savings on prescription medicines when you don't have insurance or you don't have prescription coverage. Prescriptions can cost hundreds of dollars even if you have a co-pay. There are several ways to try and save money at the pharmacy and on medications, follow the tips below to try and keep as much money in your pocket as possible and still get the meds you need.
Ask the doctor –
When a doctor writes you a prescription, ask her before you leave if she has any samples. Perscription manufacturers provide doctor's offices with free samples frequently so chances are the doctor might have some freebies in their closet.
Ask the manufacturer –
If the doctor doesn't have anything, you might want to do directly to the manufacturer. Email or call them and let them know that you can't afford your medications. They may be able to send you great discounts and coupons by mail for your next purchase.
Get the generic –
Even if your doctor writes the prescription for a name brand, you can still request the generic from the pharmacy. Generics have the same ingredients as the name brand and will work the same but they are often sold at a 50% or more discount of the name brand.
Talk to your doctor –
If your doctor has prescribed a medication that you just can't afford, give her a call back and ask if there is a cheaper alternative that she can send a prescription for instead.
Search for coupons and discounts online –
Google "free prescription card" and see if you can't print a discount sheet that you can take to the pharmacy to help you save. You might also be able to find some coupons for your prescription on the manufacturer's website.
Watch for specials –
Occasionally pharmacies will offer gift cards or freebies if you transfer your prescription to their pharmacy. Watch places like your local grocery stores and discount chains such as Walgreens, CVS, Target, and Kmart for these kinds of deals.
Stay healthy –
Eat healthy foods and live an active lifestyle to avoid needing those prescriptions in the first place.
What ways do you have for saving at the pharmacy? Which of these discounts have you gotten?