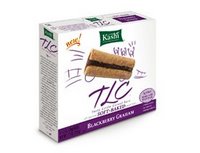 There are several great Kashi Printables waiting to be printed. Paired with a sale it will be an awesome deal! Print from coupons.com or from my little coupon widget to your right!
$1.50 off 2 Kashi TLC Bars (These are awesome and go on sale for $2 at most places)
$1 off 1 Kashi Honey Sunshine Cereal
$1.50 off 2 Kashi Cereals
Know of any places where we can get a great deal TODAY with these coupons? Leave me a comment so we can all save!