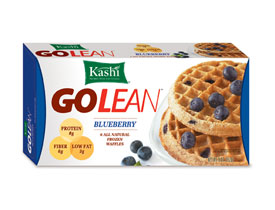 Did you know that $2/1 Got2b Ultra Glued Styling Gel or Any Got2b Smooth Operator Product (IE) has a Kashi Catalina promotion going on right now! Buy $10 worth of any Kashi Products, get $2 "catalina" off your next order.
Great to use with these new Kashi Coupons available. Check your Giant Eagle ad as sale dates may vary but it looks like in most places this deal ends tomorrow.
Some Deal Ideas:

Kashi Frozen Waffles $2.50 (buy 4 and use up to 4 coupons!)
Use $1.50/1 Kashi Frozen Waffles printable (You can print 2 from each computer)
Earn $2 off your next purchase
Final Price based on having 4 coupons after catalina: 50¢/each

(Thanks Jen!)

Kashi Cereals or TLC Bars $3 (Buy 4 and use 2 coupons)
Use $1.50/2 printable from coupons.com or my coupon bar to the right
Earn $2 off your next purchase
Final Price after catalina: $1.75/each
If you store has the Honey Sunshine Cereal on sale, you may get an even sweeter deal as there is a $1/1 coupon available! Do you have your FREE Kashi Frozen Meal coupon still? If so use it with this deal to maximize your FREE product coupon!

Do you see any other stores where we can use these Kashi coupons to get fabulous deals???