Want the hearty flavor of lasagna, without the hassle of cooking the noodles? Look no further! Lagasna cupcakes are the answer to all of life's problems! Okay, maybe not all of life's problems, but they sure solved our dinner dilemma tonight!
This recipe will make about 24 regular sized lasagna cups (using regular muffin tins), or 48 mini lasagna cups (using mini muffin tins).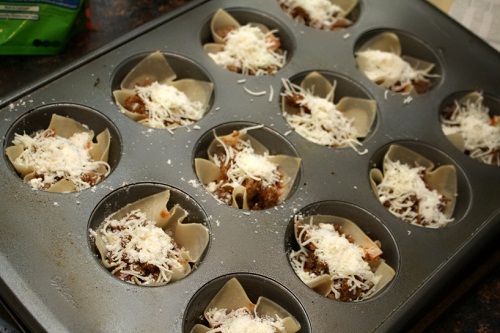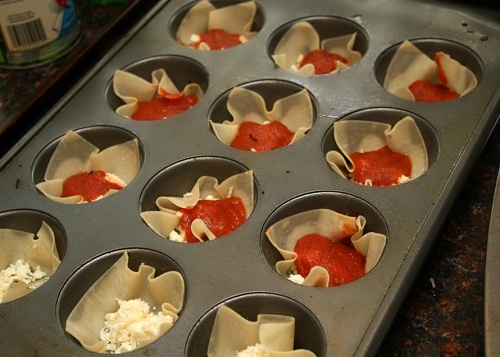 Lasagna "Cupcakes"
Ingredients
½ pound ground beef (or turkey)
24-48 wonton wrappers (depending on size you're making)
1½ cups grated parmesan
1½ cups shredded mozzarella
1 cup ricotta
1½ cups pasta sauce
Instructions
Preheat oven to 375F. Spray muffin tin with non-stick cooking spray.
Cook ground meat, set aside. Combine 1 cup parmesan, 1 cup mozzarella, and 1 cup ricotta in a small bowl. Mix together until well combined.
Place one wonton wrapper in each section of muffin tin. Add a small teaspoon(ish) of the cheese mixture to each wonton wrapper. Top with a little bit of sauce, and then ground meat.
Top with extra parmesan and mozzarella.
Bake for 10-15 minutes, or until edges are brown. Allow to cool before serving.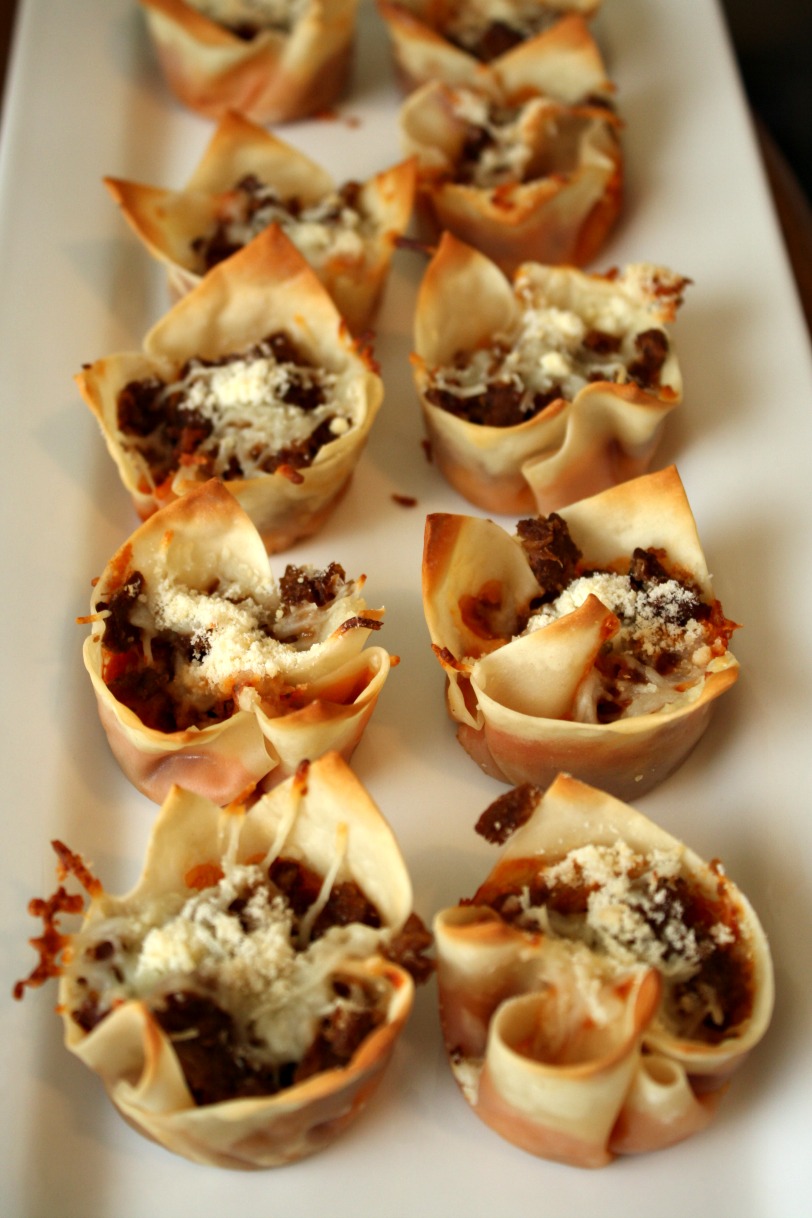 View the Recipe Index for a complete list of recipes. For the most recent vegetarian recipes posted on the blog, go here. To view all the recipes post on the blog, go here.