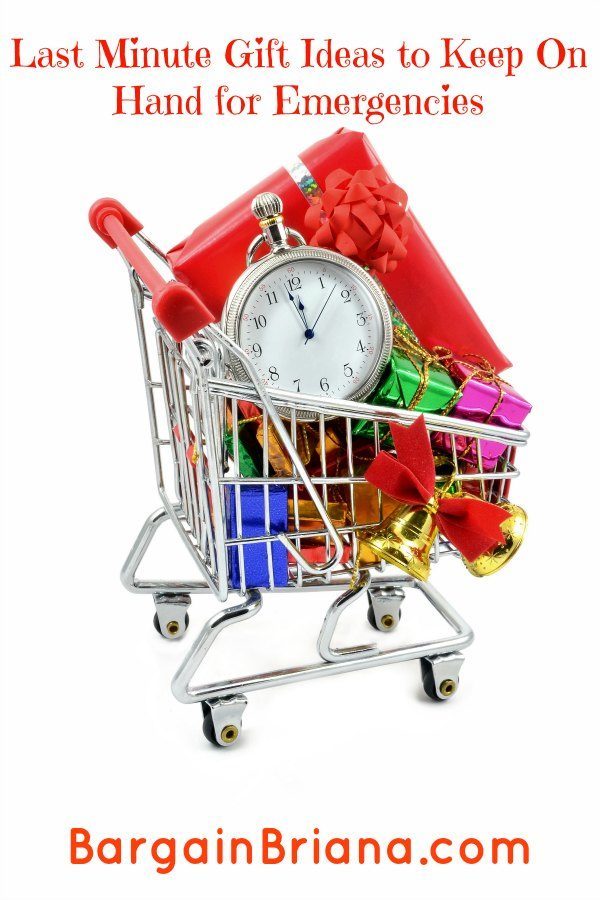 You know how it goes when you have an unexpected need for a Christmas gift and you're not prepared. Plan ahead to make sure you are ready for an emergency gift by keeping a few "staple" items on hand. This simple step can work throughout the year as well if you find yourself needing gifts regularly. Check out these ideas for gifts to buy any time and have ready for "just in case."
Flashlight Sets
Flashlights are great for a man or a woman and everyone needs them at one time or another. A flashlight set (with batteries) is an easy gift to keep on hand that can be given at Christmas, birthday, or really anytime.
Multi-Tool Sets
Multi-tools are good to have around because they are quite handy. Whether you need a pocketknife, a screwdriver, a pair of pliers or some other tool, you can always find plenty of uses for a multi-tool. Keep a couple of multi-tools in packages on hand for an easy gift when you need one.
Scented Candles
Scented candles are great gifts at Christmas time or any other time. Choose a few holiday scents as you prep for the Christmas season and keep a few nice candles put back for last minute gift ideas as well.
Hot Chocolate and Mug Sets
A nice mug and a few tasty packages of hot chocolate can go far on a cold, blustery, winter day. If you need to stick to a tight budget, browse around a thrift store for some bargains on pretty mugs then add your own packages of hot chocolate mix from a larger box. Wrap up in a decorative bag and you're ready in case you need to give a last minute gift.
Hat, Scarf, and Glove Sets
Everyone needs winter hats, scarves, and gloves. Most people lose gloves or misplace hats and scarves, so having extras around is always wise. Choose a couple of unisex or generic sets or pick a set for a man, one for a woman, then maybe one for a child. If you don't use them for gifts, donate them to a local shelter.
Christmas Music CDs
It's hard to guess what a person might like as a small gift, especially when it's a last minute emergency gift. One thing that can be a good choice is a CD of Christmas music. Pick a couple of popular collections and have them ready to go in case you need to give a gift.
Christmas Ornaments
A pretty Christmas tree ornament can be a great last minute gift for someone unexpected. Make a few homemade ornaments to keep on hand or buy a few that suit your tastes or may be popular with unexpected visitors.
You never know when you will have unexpected visitors or a last minute need for a gift. Do a little shopping and planning ahead of time so you can have a stockpile of all-purpose gifts on hand for those unexpected gift giving moments.
What are your go to last minute gift ideas?