Minecraft is all the rage, and any boy or girl would love to flaunt their pixilated Halloween costumes this year. The large block heads look more like a blurry image to the average adult, but children that spend time hand crafting their minecraft homes, spawning various animals and fighting strange creepers at night would have a geek fest to get the chance to be their very own real life minecraft character for this years Halloween.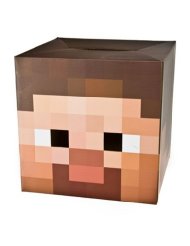 Steve is one of the kids favorites, and with this awesome Minecraft costume your kids will feel like they are in the amazing world of Minecraft. To complete the look, purchase a light blue shirt, and some dark denim pants.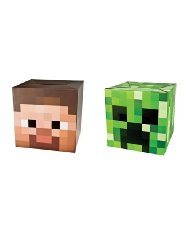 Do you have 2 kids that want to dress up as Minecraft characters this year? Then you are in luck, because you can purchase 2 minecraft costumes at unbeatable prices. Add a fantastic green shirt to the mix, and your son or daughter will look just like the classic creeper found in the game.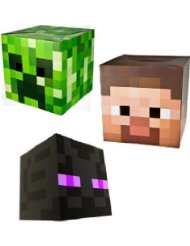 Bring the whole gang! 3 Minecraft characters will really bring minecraft to your neighborhood this year for Halloween. Be sure to dress your enderman in a black shirt and pants, but add reflective lights for added safety!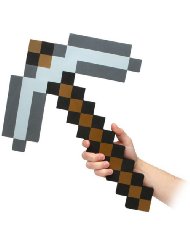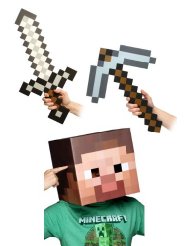 Add some extra touches to your costumes by investing in a pick ax, and a minecraft iron sword.
Did you enjoy this post? Find more money saving tips here and find 40 DIY Halloween Costume Ideas here.