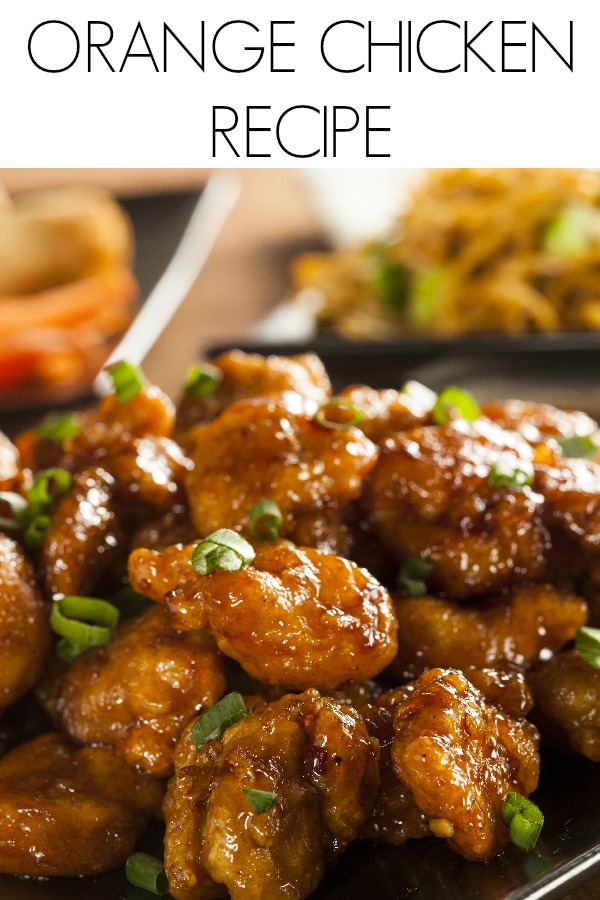 Orange Chicken is one of my son's favorite meals to order when we eat out at an Asian restaurant. This recipe is a great take on his favorite. It is easy to make at home and packs plenty of flavor. Serve over your favorite rice or noodles.
Making this recipe even more economical, you can purchase all the ingredients you need at your local Aldi. They even have their own version of Sriracha sauce, which is located in the condiments section. Most of the ingredients you will probably find in your pantry. Wait until chicken breasts go on sale for $1.99 or less per pound and stock up for an economical freezer meal.
This freezer friendly recipe has just a little adaptation to make it fit for your freezer! You will need (2) one gallon freezer bags and (1) quart freezer bag. Place the gallon freezer bag in a medium size bowl and fold the top over the edges to make it easier to fill the bag. Add cut up chicken to the bag. Combine all the ingredients for the marinade and add 2/3 of the marinade to the chicken bag. Add the remaining marinade to the quart bag. Place chicken bag, sauce bag within another gallon bag. Seal, label, and freeze flat. Completely thaw from freezer. I like to put the freezer bag in my refrigerator the night before. It is usually thawed by dinner time the next day.
Try this for yourself and let us know what you think!
Orange Chicken Recipe
Ingredients
1.5 – 2 pounds of chicken
1 cup chicken broth
1/4 cup freshly squeezed orange juice (approximately 2-3 medium oranges)
1/2 cup brown sugar
1/3 cup vinegar
1/4 cup soy sauce
2 cloves garlic, minced
1 Tablespoon orange zest
1 teaspoon Sriracha sauce
1/4 teaspoon pepper
1 cup flour
2 eggs, large
1 cups vegetable oil
1 green onion, optional
Instructions
Rinse and trim chicken. Cut into 1″ chunks.
In a medium bowl, combine chicken broth, orange juice, sugar, vinegar, soy sauce, garlic, orange zest, Sriracha, and pepper.
Combine chicken and 2/3 of the marinade. Marinate for at least 30 minutes.
Drain chicken from marinade. Discard used marinade.
Heat remaining marinade in a medium saucepan over medium heat.
Bring to a boil. Stir in 2 tablespoons flour and 2 tablespoons water.
Cook until thickened, stirring constantly.
Dip chicken into eggs. Roll chicken into flour to coat.
Heat vegetable oil in a large saucepan.
Add chicken and fry until golden brown and chicken is no longer pink.
Transfer to a paper towel lined plate.
Serve chicken immediately and toss with marinade. Optional: Top with green onion.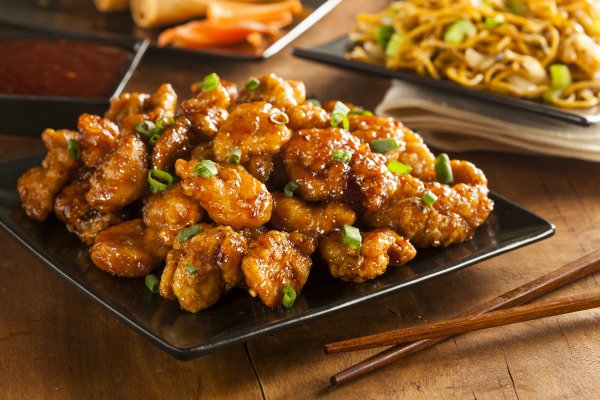 View the Recipe Index for a complete list of recipes. For the most recent vegetarian recipes posted on the blog, go here. To view all the recipes post on the blog, go here.