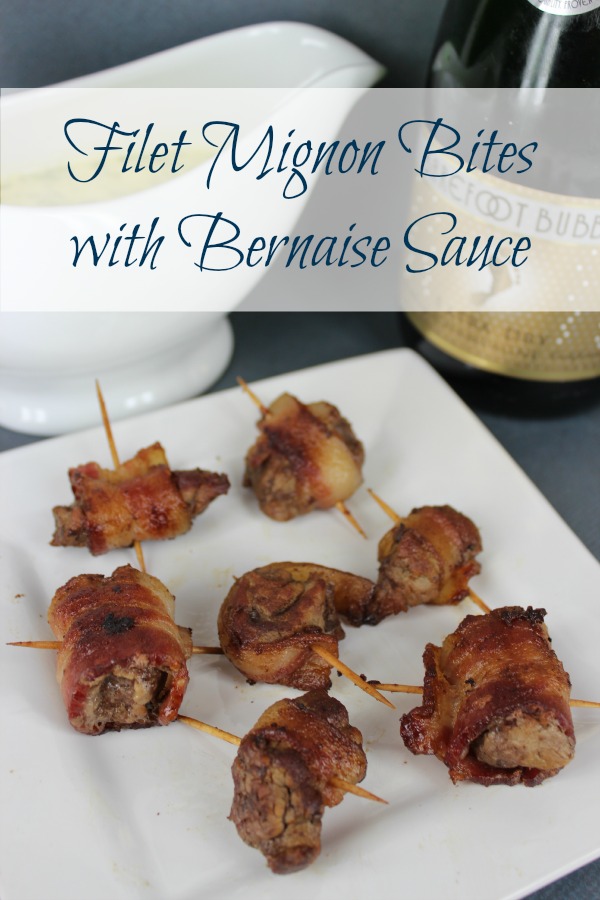 I don't get to host fancy dinner parties very often, but when I do, I always want to make something that is sure to impress. These Filet Mignon Bites with Bernaise Sauce are just the thing. Mouthwateringly delicious beef tenderloin, flavorful bacon, sweet white wine… this dish has "impressive" written all over it!
One thing I love about this dish is that it is very versatile. It is nice without being too nice. The beef tenderloin and wine make the dish fancy, upscale and sophisticated, while the bacon and toothpicks lend a more casual feel that is more friendly get-together than stuffy party. Your guests can dine on amazing food, but they have the option of sitting at a formal dinner or gathering informally. No matter what type of party you have or what type of guests you invite, this dish will fit right in.
Another big benefit of this Filet Mignon Bites with Bernaise Sauce recipe is the fact that it is made with real, wholesome ingredients like onion, egg, lemon and tarragon. It isn't full of strange and unpronounceable additives and preservatives. It is real and delicious ingredients that you and your guests will savor.
The next time you have a get-together at your house, go ahead and pull out all of the stops. This Filet Mignon Bites with Bernaise Sauce is sure to impress and delight even the pickiest of guests. Pair it with steamed asparagus, broccoli or a garden salad, and you have a dinner your guests will be talking about for weeks to come.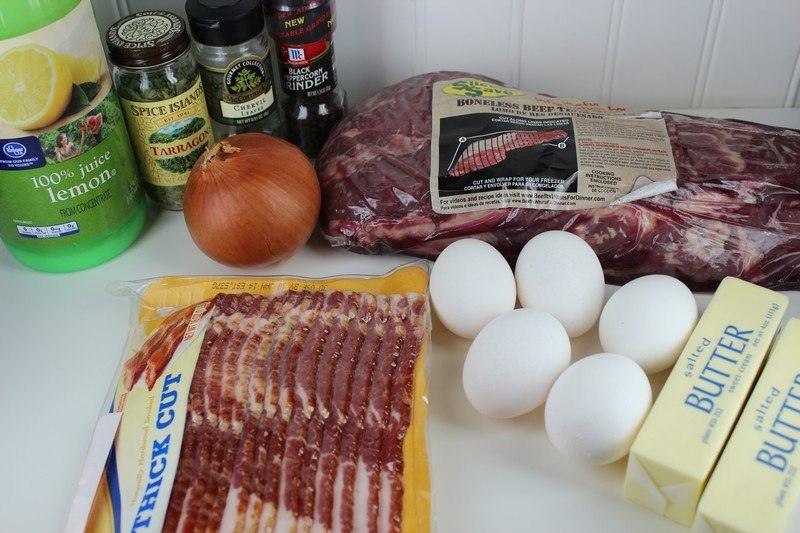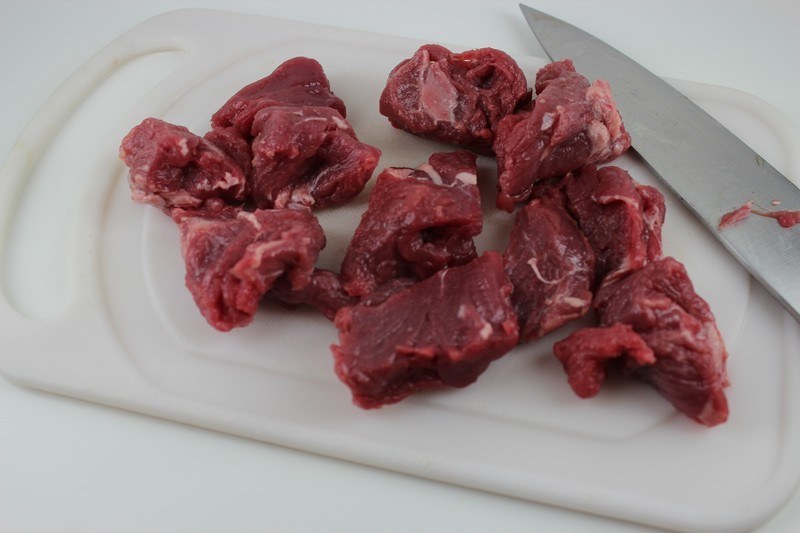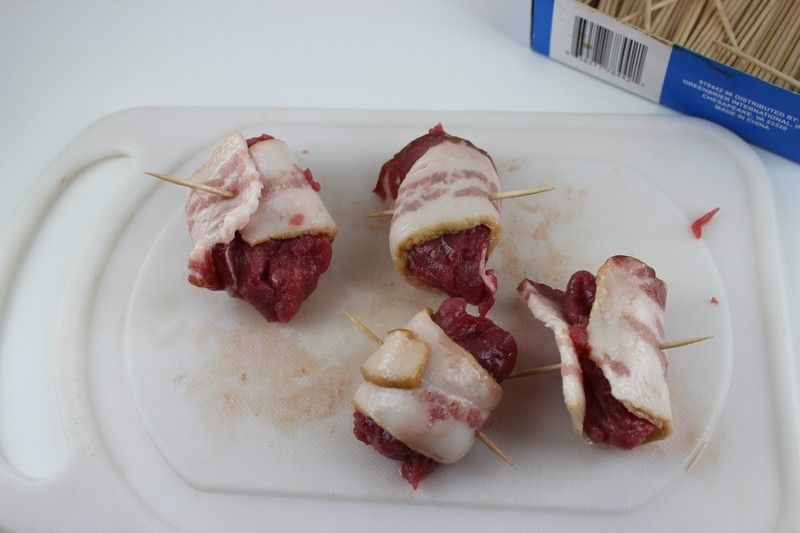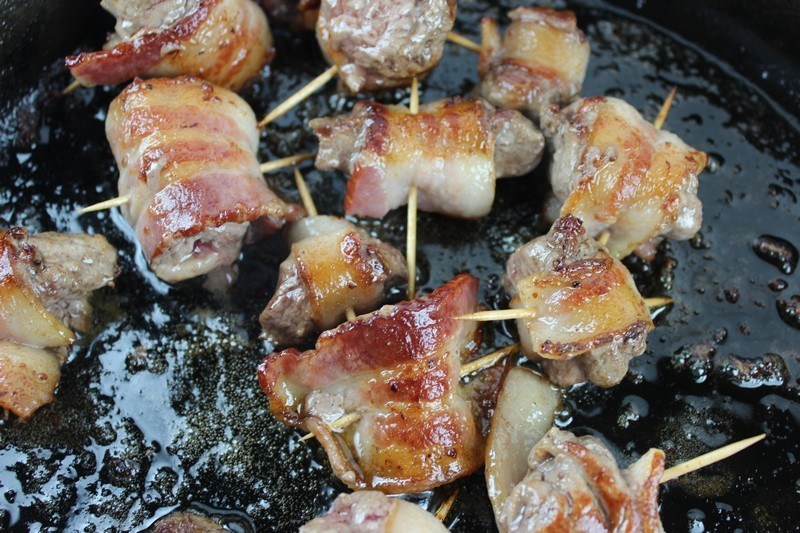 Print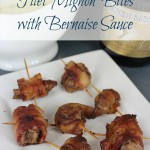 Filet Mignon Bites with Bernaise Sauce
---
1/2

Onion finely diced

6

egg yolks

2 tsp

Lemon juice

2

sticks Butter

1 tsp

Tarragon

1 tsp

Chervil

3 tbsp

White Wine

3

lb Beef Tenderloin

1

lb Bacon
---
Instructions
Finely chop the onion so that it doesn't overpower the sauce.
Cook the chopped onion for 1 minute in the microwave to soften it.
Place the egg yolks in a saucepan and add the lemon juice and stir until the mixture is blended.
Add the first stick of butter sliced into pats and cook over very low heat stirring constantly until melted in.
Then add the next stick in the same fashion continuing to stir constantly.
This process takes awhile because we want the egg butter mixture to cook together.
If the heat is too high or you don't stir enough, the eggs will begin to cook on their own and the sauce will "break". You'll know if/when this happens because you'll see lumps or curdles forming in your sauce.
If all goes according to plan, your sauce will begin to thicken and reach the point where it begins to look like a thin pudding. You'll see the line the spoon left after you drag it across the bottom.
Take the sauce off the heat, add the onions, tarragon and chervil. and mix well.
Add the wine (if you don't have wine, you can substitute 2 tsp lemon juice and 2 tbsp water) and blend well.
Cut the tenderloin into 1″ cubes.
Take the bacon slices and cut each piece in thirds.
Wrap each filet bite in a piece of bacon and secure with a toothpick.
Heat a heavy skillet on high and sear each bite on all sides.
Transfer seared pieces to broiler pan and place in 350 oven for 15 minutes.
Serve filet bites with bernaise sauce.
---
Recipe Card powered by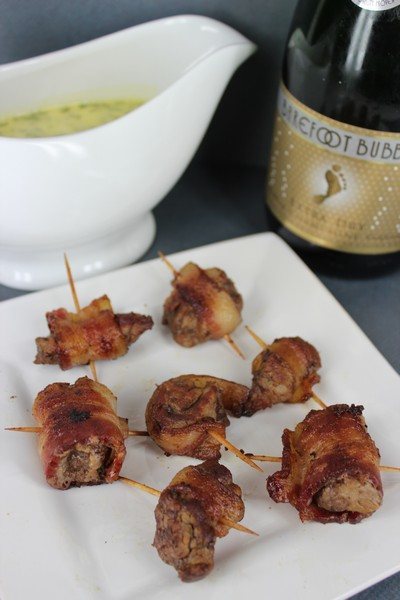 View the Recipe Index for a complete list of recipes. For the most recent vegetarian recipes posted on the blog, go here. To view all the recipes post on the blog, go here.