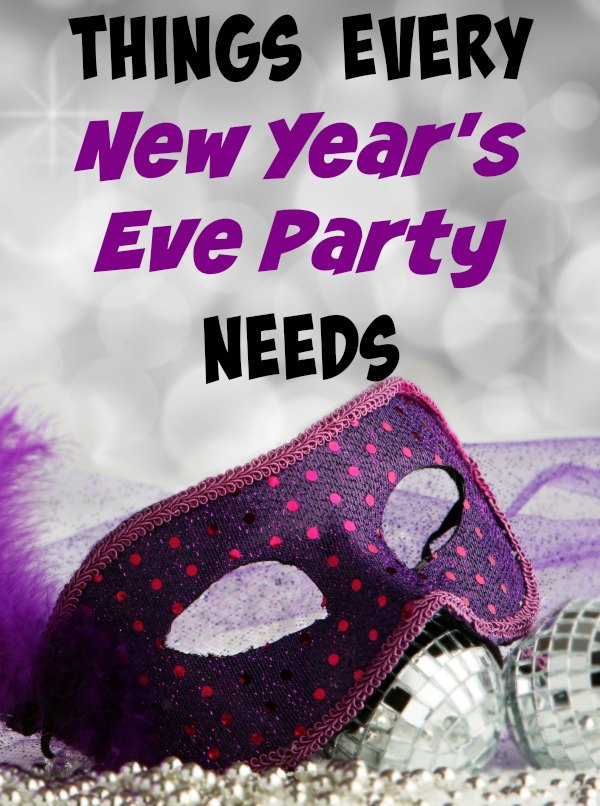 A New Year's Eve party can be a blowout with all your rowdy friends or a quiet evening with a few loved ones. No matter what you plan to do at your event, there are a few things that every New Year's Eve party really needs. Whether you're planning a party for a large number of people or for just a few, checkout this list of items that will help make your New Year's Eve bash a success.
Decorations
No party is complete without decorations. For New Year's Eve, decorations need to be glittery and shiny. Look for items that are silver, gold, or metallic colors. Find some decorations that have glitter or add a little of your own to bling up what you find.
Party Favors
Party favors are a must for any New Year's Eve party. You will need noise makers and even a few confetti poppers. Look for packaged favors or order in bulk from an online party supply retailer.
[easyazon_block add_to_cart="default" align="center" asin="B005G9CP1C" cloaking="default" layout="top" localization="default" locale="US" nofollow="default" new_window="default" tag="06757899i-20″]
Hats and Masks
Eye masks, boas, and hats are a part of the recipe for a great New Year's Eve party. If you set up a photo booth for your party, your guests will have a blast creating their own unique look for their pictures.
Great Food and Drinks
Pull out all the stops for delicious food and drinks at your New Year's Eve party. Pick out several favorite party food recipes so you can offer your guests the best in out-with-the-old and in-with-the-new dining. Choose a combination of finger foods that guests can carry around and munch on as well as sit-down dishes that require a little more attention.
When planning your party food list don't forget simple snacks like chips and dips as well as fruits and veggies. Don't forget to offer plenty of beverages of the non-alcoholic variety for your guests that prefer not to imbibe. Choose sodas, juices, teas, flavored waters and don't forget to grab some champagne or some sparkling grape juice for toasts at midnight.
Music
What is a party without music? Create a play list and burn your favorites to a CD or create a play list on your iPod or MP3 player. Use a CD player or sound system that hooks into a music player to blast some tunes for your party guests.
Dishes and Cutlery
Grab some disposable cups, plates, napkins, and cutlery for your New Year's Eve blowout. Check your local party store or dollar store for some New Year's specific items that will add to the festive atmosphere.
Add a little of this, a touch of that, and a smidgen of the other and you've got the makings for a great New Year's Eve party that your guests won't forget.
Did you enjoy this post? Find more money saving tips here.