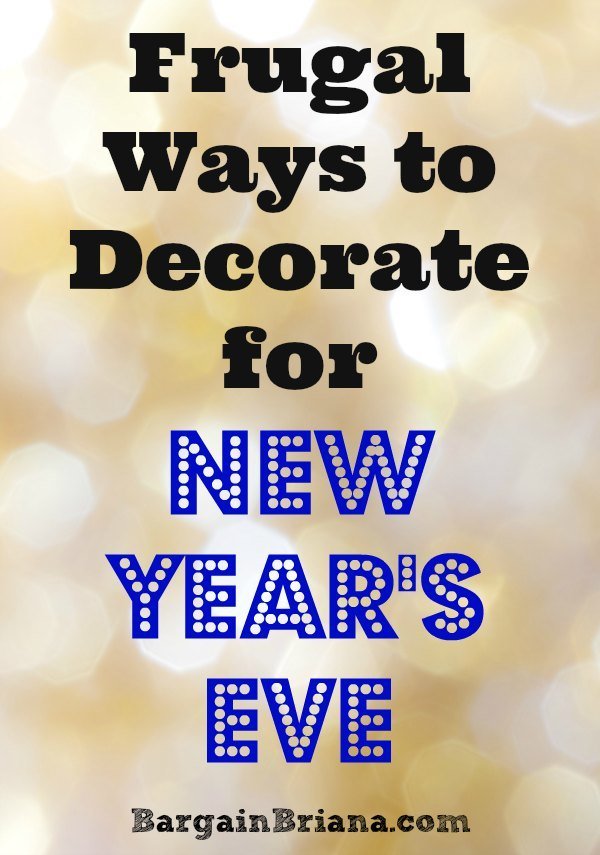 If you are wanting to decorate your home for New Year's Eve, you may not want to spend a large amount of money. After the expense of Christmas and other holiday shopping, saving a few pennies for New Year's celebrating may be necessary. Check out these frugal ways to decorate without breaking the bank.
Shop After-Christmas Clearance Sales
New Year's decorations can be silver, gold, white, or other bright, metallic colors. Right after Christmas, those holiday decorations go on sale for a fraction of the original price that just can't be beat. This is a great time to snatch up some Christmas decor that can double for New Year's decorations.
Look for silver or gold garlands and ball ornaments to create some snazzy New Year's Eve decorations.
Re-Use Christmas Decorations You Already Have
If you already have gold, silver, white, or other metallic Christmas decorations, keep them out as you take down your tree and other decorations. Use garlands, ball ornaments, candles, and other items that can be dual use for Christmas and New Year's. Re-use these to create a shiny, blingy atmosphere for New Year's Eve. This will save you money and will make use of things you already have.
Shop Local Dollar Stores
Dollar stores offer decorations at super cheap prices. If you're trying to stay on a tight budget with your New Year's Eve decorating, then making a stop at a local dollar store will be worthwhile. Keep in mind that decorations don't have to be New Year's specific. Don't just stick to browsing in the holiday and seasonal department. Check out the regular party decoration aisle to look for things that will be suitable for a New Year's Eve blowout.
Make Your Own
Make your own decorations to save money. Use old Christmas decorations to create new for New Year's. Use aluminum foil as part of your decoration crafting. If you have old chip bags, clean them up, turn them inside out and use the inner silver side to create decorations.
One way to use the chip bags is to stuff the inside-out bags with old newspapers then fold the top of the bag down toward the inside. Use ribbon to tie closed then hang these silver balls up for some easy New Year's Eve atmosphere!
Decorating your home to celebrate the coming New Year doesn't have to be expensive. You can make use of items you already have or put your own creativity to work to turn your home into a New Year's Eve wonderland. If you have to spend money, make use of dollar stores and those awesome after-Christmas clearance sales to pick up a few items that can be put to good use as New Year's Eve decorations.
Did you enjoy this post? Find more money saving tips here.