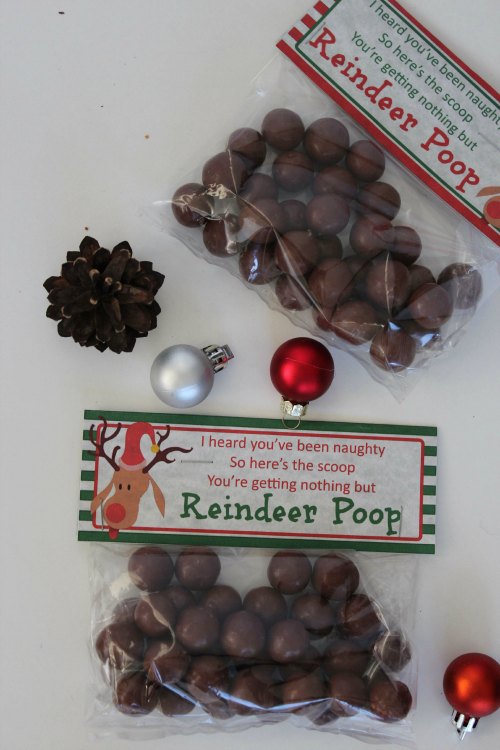 The Reindeer Poop makes a funny gift to give to those on Santa's naughty list. Kids also like this because it is candy and they love to say the word poop. Ask any elementary teachers and my guess is that the word poop is the top of the giggles list. This is a cute, easy craft for the holidays.
All you need for this fun holiday craft is a box of Whoppers and sandwich bags or clear party favor bags. We have made it very easy for you with these printable labels.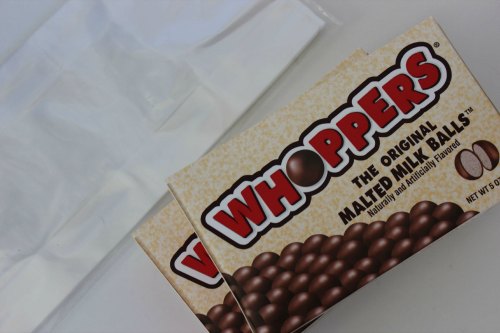 We have made it easy for you with these printable labels.
Reindeer Poop Gift
Ingredients
10 oz Whoppers
4 Clear Party Favor Bags or Sandwich Bags
Printable Labels
Instructions
Print labels and trim leaving white rectangle above prined portion (to fold over and act as back).
Place about 2 1/2 ounces of candy per bag.
Fold over top of plastic and staple through label and bag to hold in place.
View the Recipe Index for a complete list of recipes. For the most recent vegetarian recipes posted on the blog, go here. To view all the recipes post on the blog, go here.