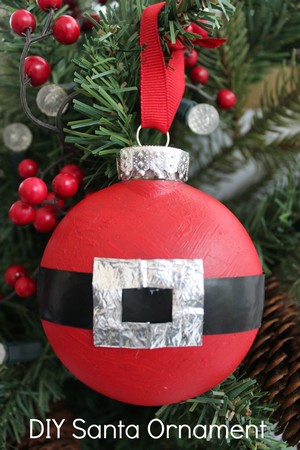 Here's another DIY ornament for you to try by yourself or with your kids. You shouldn't have to buy too much as many of these items you may already have on hand!
Santa Suit Flatter Ornament
Here's what you will need: 
Flattened Plastic Ornament Bulbs
Black Electrical Tape
Aluminum Foil
Directions:
Paint ornament red. Allow to dry.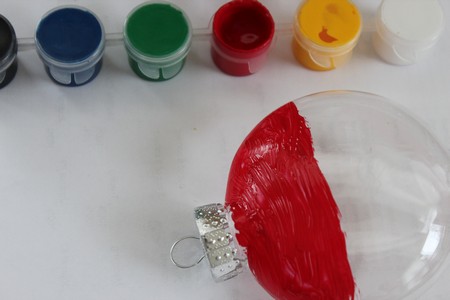 Fold Aluminum Foil to make belt buckle.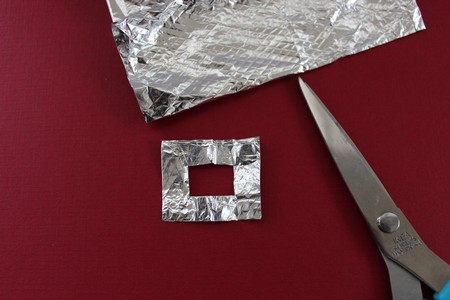 Wrap electrical tape around the middle of the ornament.
Glue buckle in the middle of the tape.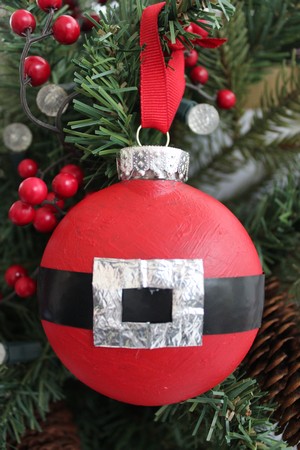 Find more ways to save on Holiday Decorating!
Did you enjoy this post? Find more money saving tips here.