This is a sponsored post written by me on behalf of Dollar General for IZEA. All opinions are 100% mine.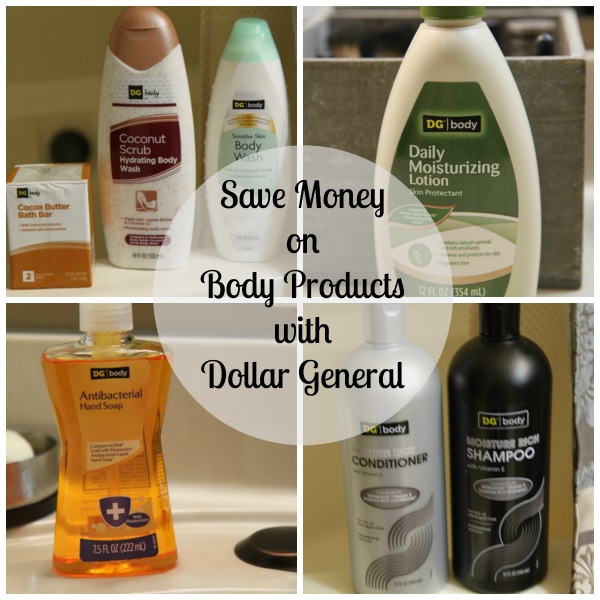 It's 2016 and that means it's a great year to start saving money where you can. I know we are all penny pinching and trying to save money here and there, but I have a solution for all the saving-sistas out there. It's time we all save time and money with our beauty routine and I'll show you how. I'm not afraid to admit that in the past I was a "brand-snob." I refused to believe anything could work as well as the brand names I currently used. Boy—was I wrong! There is so much available at Dollar General and I'm super excited to share with you how Dollar General Brands stack up against the competition.
Dollar General Moisturizing Lotion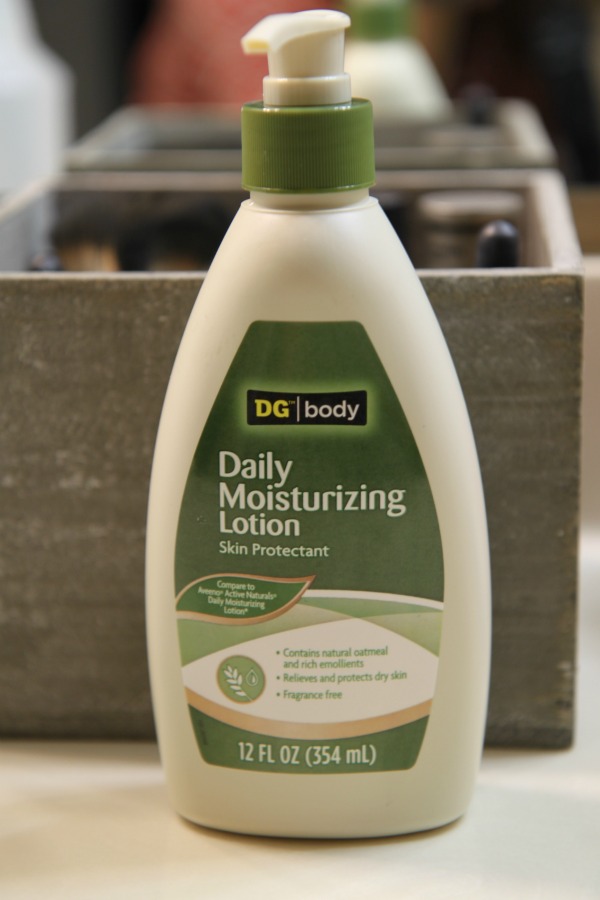 My family gets majorly dry skin! I have spent hundreds of unnecessary dollars on lotions, but I've found that Dollar General Moisturizing Lotion totally does the trick. I love that it contains oatmeal and it also protects dry skin. Instead of spending a ton of money on the competitor's lotion, I'll stick to the Dollar General brand!
Dollar General Sensitive Skin Shave Gel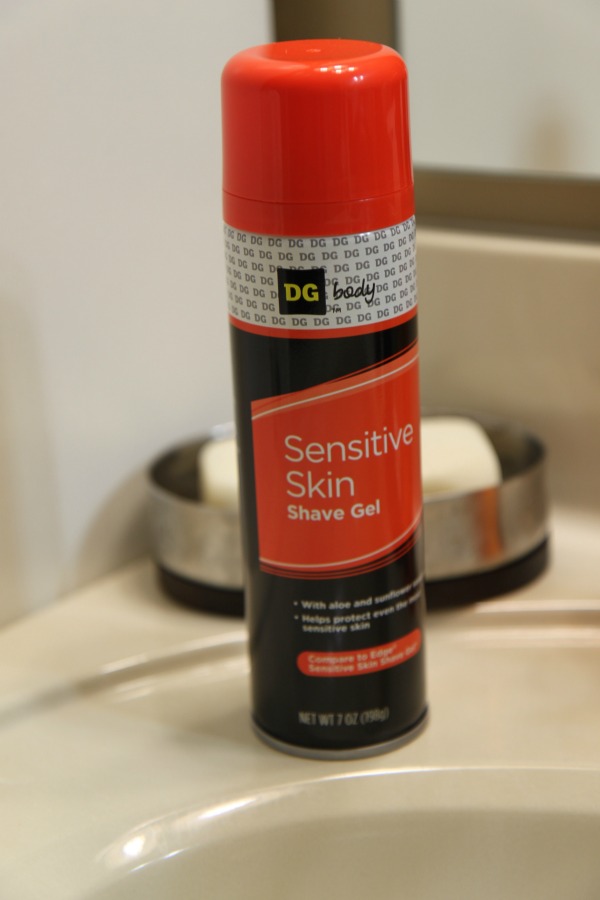 Although it is winter, I still find time to shave at least one a week, I have to. Ladies and gentlemen, let me tell you about this Dollar General Sensitive Skin Shave Gel, I couldn't believe how smooth it made my skin feel afterwards. This is definitely a new must have in my home.
Dollar General Moisture Rich Shampoo & Conditioner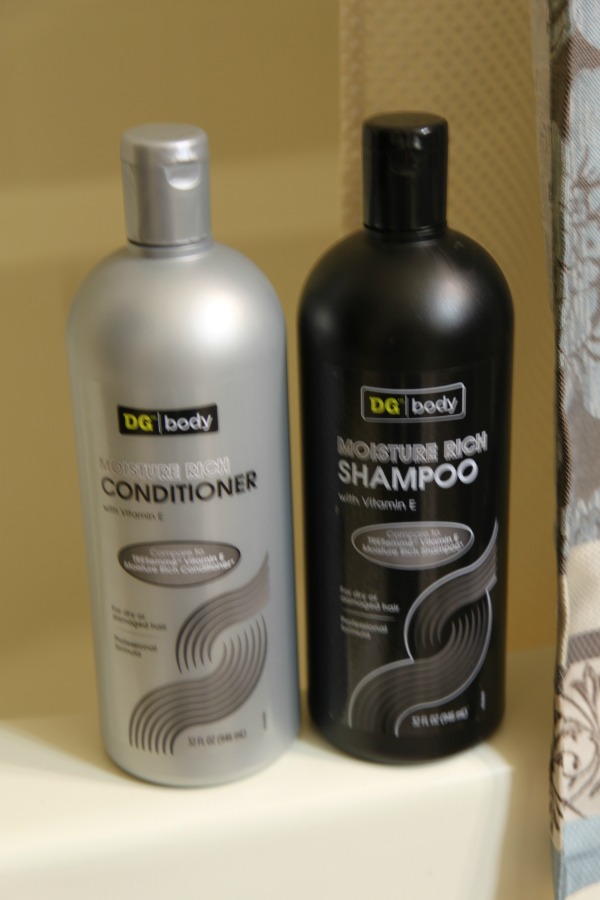 This shampoo and conditioner from Dollar General left my hair feeling so soft. I usually spend about $15 on my old shampoo and conditioner, but not anymore! I can truly save using this and it's a great size for the whole family to use.
Dollar General Body Wash & Bath Bar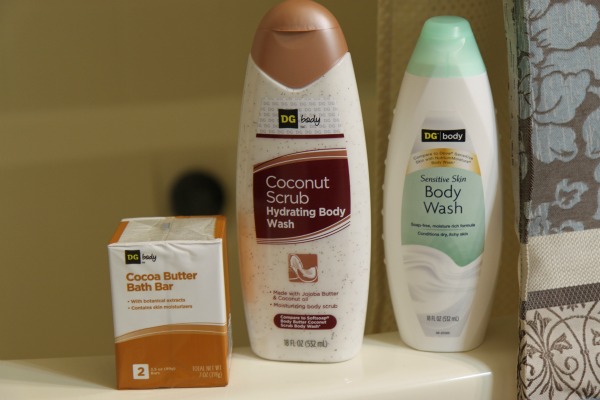 I decided to try the Dollar General Cocoa Butter Bath Bar, Dollar General Coconut Scrub Hydrating Body Wash, and the Dollar General Sensitive Skin Body Wash in my weekly shower routine. I rotated using each one and I loved them all. It's sure nice to use a bath bar again, it's been years since I've used one of those.
Dollar General Antibacterial Soap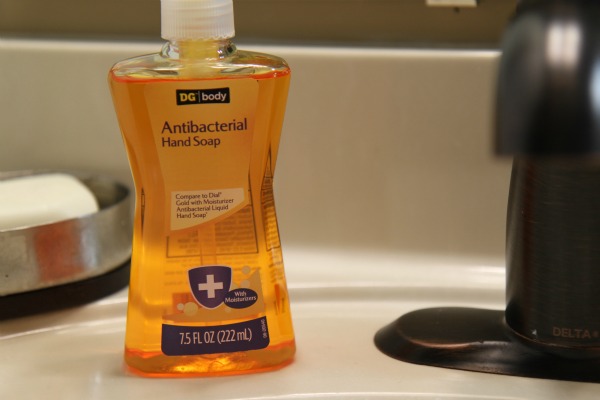 Washing our hands is a must in this family. I love how inexpensive the Dollar General Antibacterial Soap is. It makes it affordable for my family to keep the germs at bay, hooray. If you know me at all, you know I totally dislike being sick, so this is awesome!
What I learned from buying my beauty routine products at Dollar General is that I've been wasting a lot of money on expensive products, when Dollar General products worked even better for us. I can't wait to continue to save money and see great results on my skin, hair, and body!
Save on Body essentials with Dollar General! Check out Dollar General for money saving tips and ideas: