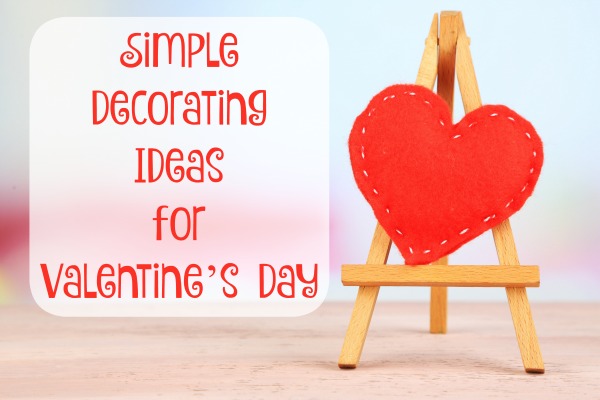 It's time to decorate and deck out your home for Valentine's Day. Whether you really put on the dog or just add a few colorful touches here and there to celebrate, you can make your decorating simple and easy. Check out these simple decorating ideas to celebrate Valentine's Day at your home.
Simple Decorating Ideas for Valentine's Day
Re-use Christmas Decorations
Before you stow the Christmas decorations around New Year's, sort through what you've got to see what will work for your Valentine's Day decor. Look for red and white decorations such as garlands, cute ornaments, ribbons, bows, solid-colored table runners, placemats, and other assorted things.
Use what you can that is red or white without Christmas-specific designs to turn your home into a Valentine's Day wonderland. Add a few of your own decorations that are shades of pink to make the decor pop.
Make Easy Decorations From Colored Paper
Colored tissue paper, construction paper, and streamers can become inexpensive and simple Valentine's Day decorations. Use red, white, and pink shades for your decorating and if you want to add an extra color for a little punch, try purple, turquoise or lime green. Cut heart shapes from the paper then use a hole punch to punch two holes in each heart. String the hearts onto colored yarn and you've got a great Valentine's Day decoration — easy peasy!
If you don't want to string the hearts, skip the holes and use a school glue stick to stick the hearts to lengths of colored streamers for an easy — and disposable — decoration. Drape the streamers around a doorway or use thumbtacks or tape to stick short lengths of the decorated streamers to your ceiling.
Make Use of Colorful Fabrics
Colorful fabrics can be a great way to change up your decor for various holidays. Keep lengths of fabrics in solid colors or holiday prints to use for various decorating projects. Wrap fabric around throw pillows then tie the corners for quick and easy pillow cases. Drape fabric over your dining room chair backs then tie the bottom corners to secure them for chair covers. Cut a length of fabric using pinking shears to create a table runner. Drape pieces of fabric over curtain rods to create quick and easy valances for a fresh, new look.
Use Dollar Store Treasures
Your local dollar stores can be a treasure trove of decorating gems. Take a look at what these inexpensive stores have to offer in the way of Valentine's Day decorations. Invest a little money in a few great items then use what you already have or can easily make to add more creative touches to your holiday decor. Wayfair.com is another one of my favorites tofind great deals!
Decorating for Valentine's Day is a great way to celebrate this special day. You don't have to make it complicated and can make your home beautiful with just a few easy ideas.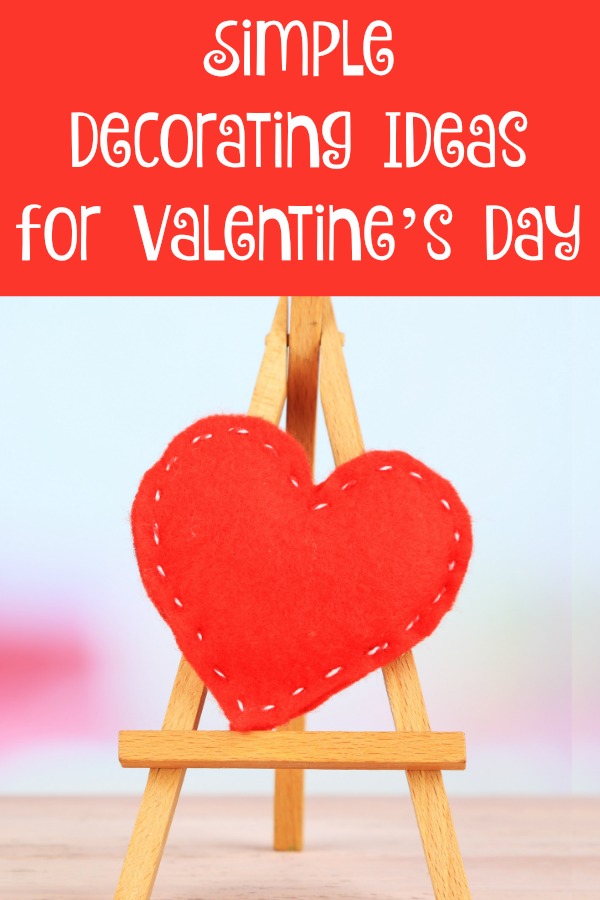 More Valentine's Day Tips and Money Saving Ideas here!
Did you enjoy this post? Find more money saving tips here.