This post is part of a sponsored campaign with Tiny Toast and Kroger through Acorn Influence. All thoughts and opinions are my own.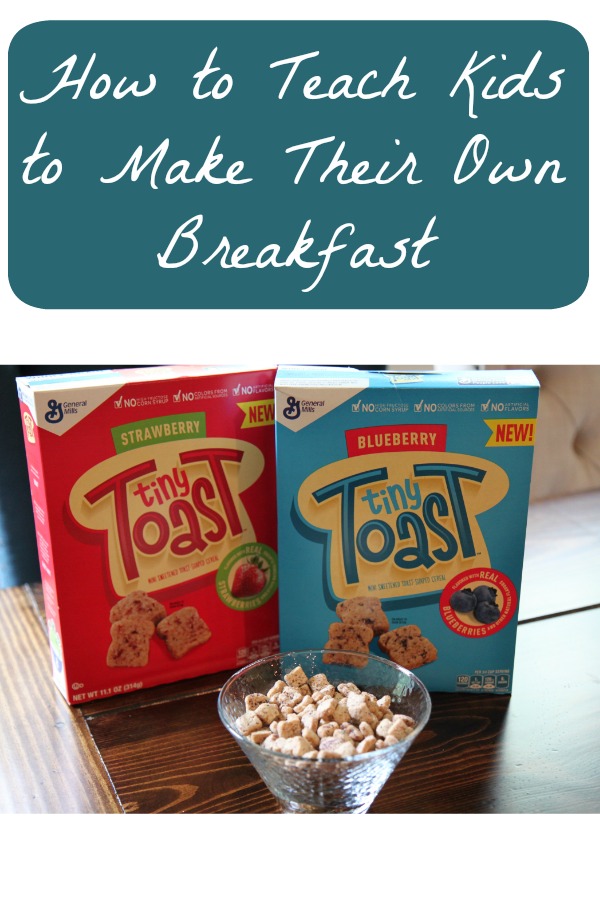 Something I started with my kids when they were way younger is teaching them how to make their own breakfast. There are some mornings that require mom sleeping in a little later than the kids. I'm not sure why some kids don't love sleeping in, it's a trait that they are missing, I suppose. I'm willing to look past this tiny shortcoming as long as I can teach my kids to make their own breakfast. Let's talk about how to teach kids to make their own breakfast.
Make the options easy.
For the morning menu, don't put our steak and potatoes for them to cook (I'm kidding, who does that for breakfast)? My advice is to make breakfast super easy for your kids. I'm talking, cereal or toast. Making eggs, oatmeal, or anything like that can get too complicated. I also offer my kids fresh fruit with their cereal and/or toast.
Walk them through it.
Don't just throw everything at your kids in one morning and expect them to get it. Raising independent kids who make their own breakfast takes time. You have to perfect their breakfast making craft. Wake up a few mornings with them and show them how to make their own breakfast.
Make it clear when it is okay to come and get you.
Believe it or not, if you're one of those people who can burn macaroni and cheese, your kids can also fail at making a bowl of cereal on their own. Let your kids know that they can come and get you in an emergency. Let's say, they spill the entire gallon of milk on the floor or they cannot open the bag of cereal on their own. Or even—they burn every last piece of bread while making toast. Make it clear when it is okay to come and get you. Make it very clear that they are not allowed to awake you because they cannot find their favorite spoon.
Give them tasty options.
The #1 tip for teaching your kids to make their own breakfast is to give them tasty options. Don't try to feed them dry bread and flavorless cereal for breakfast—they'll wake you up every time. Instead, be the cool mom and serve them Tiny Toast cereal from Kroger. This is the perfect breakfast for your tweens and teens to eat. It will help them feel FULL! My tweens have no problem making their own breakfast in the morning, so this is just going to seal the breakfast making deal for them!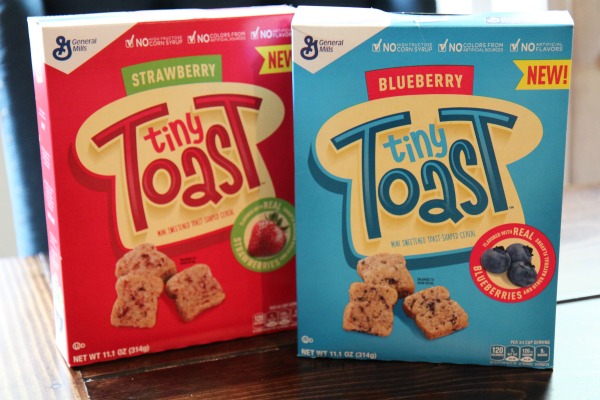 Here are some other things you should know about Tiny Toast—
This is a new product, but it could bring back some awesome memories for your tween or teen.
If you love shopping at Kroger, this is just one more thing you can pick up on your weekly trips.
Great taste, only 9 grams of sugar per serving.
No fake flavors, no artificial sources, or high fructose corn syrup.
Real strawberry or blueberry flavor in every piece.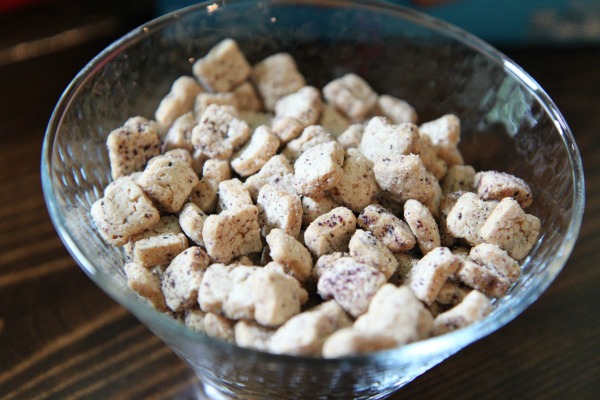 Make sure you grab the Tiny Toast coupon and head over to Kroger to stock up!
Did you enjoy this post? Find more money saving tips here.