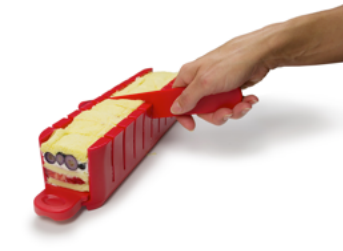 If you love to cook and be creative in the kitchen, you will love The Stackable Appetizer Maker. I love it because it gives even people like me (kitchen newbies) the tools for success. I can't wait to use it this summer! I think this Ham & Swiss sandwiches would work well and look nice! Using your own creativity, you can design a unlimited number of recipes including the 40+ recipe suggestions included with your package.
Here's How it Works: 
Place the "Cut and Carry Base" in the main body

Next layer the ingredients, starting and ending with dry ingredients
Place layers in desired thickness or until main body is full.
Once in place, cut into bite size pieces through the guide posts embedded in the main body.
It is easy to lift up your creations with the handles attached to the "Cut and Carry Base"
You don't have to tell anyone how easy it was to make your beautiful and professional looking creations!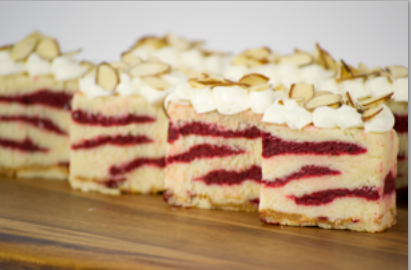 For more information and to see how easy it is to use The Stackable Appetizer Maker you can watch this demo.
Package includes the main body, "Cut and Carry Base," a tamper to press dry layers, spreader/serrated knife, and a cookbook with 40+ recipe suggestions. You can purchase on Amazon for $19.99.
Read more reviews from Bargain Briana or at the Buzz by Bargain Briana.
Products were provided in order to facilitate this review. Post was written 100% by me and was not edited by the sponsor. Read more on my Disclosure Policy.