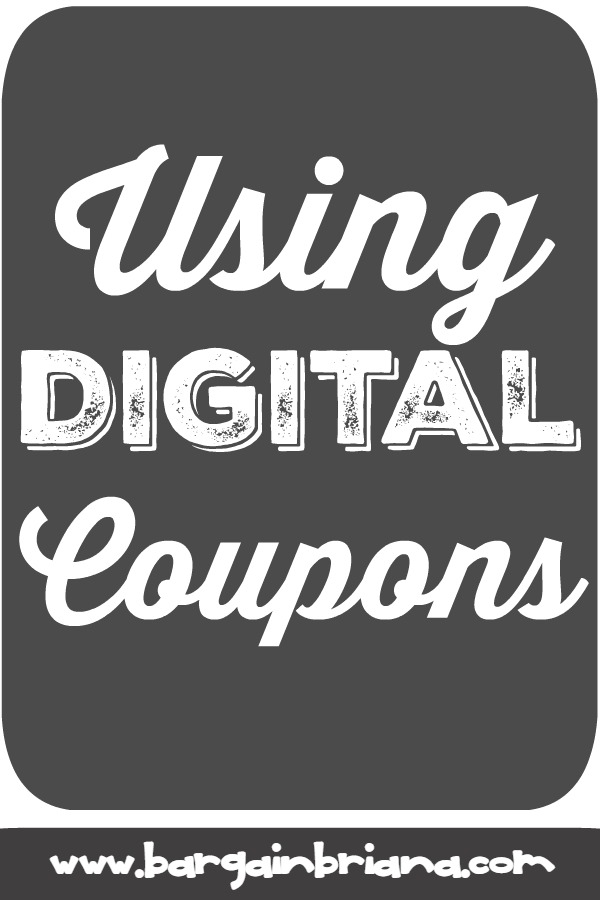 Using Digital Coupons is one of the easiest ways to save money with the least amount of effort.  Since many of us don't have much time to devote to clipping and sorting coupons, we can take advantage of great deals and still save money just by using digital coupons on our purchases.  Digital coupons usually do not double, and may not be stacked with other coupons, but they are beneficial to those who don't want to spend a lot of time couponing, but still want some great savings.
Using Digital Coupons
Load to rewards cards as they are released.  Make sure to check your accounts regularly for new coupons and load immediately so they are always ready to use when you stop by your favorite stores.  Many stores will send you weekly emails with new coupons to load so you'll never miss a great new release digital coupon.
Compare to your grocery list and make note so you can watch for best prices.  When you print out your grocery list each week, make sure you take not of what you have loaded on your digital coupon apps or store rewards cards so you can take advantage of those combined with great sale prices.
Use the following great digital coupon resources:
Using digital coupons is a great way to save a ton of money with minimal effort on your part.  Make sure if you are using an app instead of an in store reward card that the coupons are from the source directly (brand or store), or through a well known reputable coupon clearinghouse like Coupons.com, and not gathered by a third party.  There are many third party apps that are not ethical and share coupons that are not approved by the brand or stores.  This can result in stores not being reimbursed properly for the coupons they accept.
Looking for coupon matchups? Find all the stores we cover here at the Store Coupon Matchups Page. Need coupons? Print out coupons for all your favorite products here.
Did you enjoy this post? Find more money saving tips here.