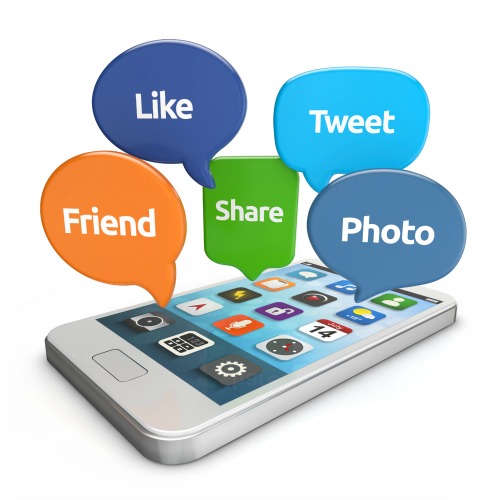 I'm stepping away from deals for a moment and getting up on my personal soapbox. I hope you understand. Let's talk about what you should not post on social media in the modern world.
My little community has been through quite a rough patch in the past few weeks. Several shocking and untimely deaths as well as illnesses. Social media can be a fantastic support system during these trying times. It can bring people together in a community in ways that pre-social media days never could.
For example, just by simply clicking on a link, you can easily donate money to a cause without leaving your home. You can give words of encouragement to a family member or friend. Friends and family can give you words of encouragement. We can quickly communication news to friends and family with a few keystrokes.
We can communicate news with a few keystrokes.
Sometimes this is news that is not ours to share. Nobody should ever have to learn of the death of a family member via social media from strangers. Proper time should be given to the authorities so they can be the ones to inform family. I think most of us can agree that this is an absolutely unacceptable way for a family to find out something so horrific.
People shouldn't be sharing private medical conditions on Facebook when they aren't even sure what the medical conditions are. I sure don't want colonoscopy or whatever the condition or procedure is to be plastered all over social media. If you don't have my permission to share, then you probably shouldn't share it on social media for the world to see.
If you are going to "report" someone has passed away on Facebook, be sure you have the correct information. Even just speculating that you "heard" someone passed away on Facebook is very hurtful to friends and family. How about verifying that information with someone else before posting it on Facebook for the world to see? If you aren't close enough to the family to verify, then it is definitely not your news to report.
If you have never been in these shoes, I think this blog post "New of Dad's Death, Spread on Facebook" by Amanda MacGregor sums it up eloquently:
I now watch in revulsion as people jump to post about deaths on Facebook or share a news story link or publicly speculate about the circumstances. I can't help but think: You vultures. Back away. Someone has died; someone's family is grieving. Just because we can find and share news at any given second doesn't mean we should.
It's quite easy – my social media etiquette 101 or what not to post on social media. Put yourself in the family's shoes. Ask yourself "Would I want this to shared on Social Media if it was me/my family/my close friends?" If it isn't your news to share, then think before you post.
Disclosure:  As member of a pretty cool team of influencers, I received the Samsung Galaxy Note 3 with line of service from Verizon. No additional compensation was provided nor did I promise positive feedback.  All opinions are my own. Learn more on how I disclose on my Disclosure Policy page.