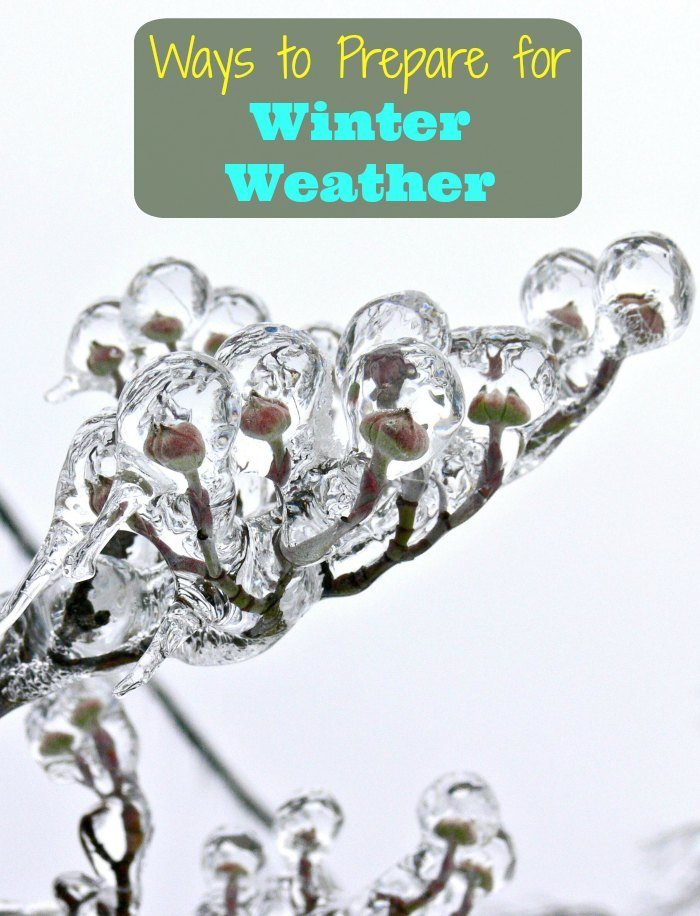 It happens every year — winter comes along and brings that nasty weather with it. Planning and prepping ahead of time to be ready for whatever Mother Nature has to offer during the coming winter means you will be ready. Check out these tips to help you get ready.
Stock Up on Staples and Household Items
If winter blows in and strands you at home, or at least makes getting out treacherous, do you have everything your family needs to get by? Stock up now on staples and household items for "just in case." This includes toilet paper, diapers, toiletries and hygiene items. Basic food items that should be stocked and stored include flour, sugar, peanut butter, granola bars, canned fruits and vegetables, canned meats, crackers, and other food items your family enjoys. Amazon Pantry and Amazon Prime are great ways to stock up without having to leave your home.
Have Your Heat Source Checked Out
Before you start running your furnace or you fire up your woodstove, have your heat source checked out. Call an HVAC technician to check your furnace and make sure it is ready for the season. Hire a chimney sweep to clean your chimney and stove pipes to make sure they are free of kreosote. If you heat with wood, propane or fuel oil, stock up on fuel for heating.
Stock Up on Batteries and Flashlights
If winter weather causes a power outage, you will need to have flashlights or lights of some kind on hand. Check your supply of flashlights and batteries and make sure you have plenty on hand. Invest in a battery tester so you can make sure your batteries are all good.
Make a Disaster Plan
The most important thing you can do to prepare for winter weather is to make a disaster plan. Know what you and your family will do if you are hit with severe weather. Will you be able to hold up in your home and wait out the treacherous conditions or will you need to seek shelter elsewhere? Will you have enough supplies to be stranded in your home for several days at a time? Sit down with your family and discuss the "what if" of every scenario and decide how you will deal with whatever comes along. Make sure everyone in the household knows what to do in the event of severe winter weather. They will need to know where to take shelter in the house and where supplies are kept.
Stock Up on Winter Items
To be ready for winter weather, you will need a few items such as ice melt, de-icer for your car windows, a snow shovel, and winter gear (hats, gloves, boots). Don't wait until a winter storm is forecast and your neighbors are flocking to local stores to grab what they can. Stock up now, when prices are reasonable and demand is low.
Be ready to meet Old Man Winter head on before he stops by. Plan ahead and be ready to survive the winter so you can look forward to the coming spring.
Did you enjoy this post? Find more money saving tips here.