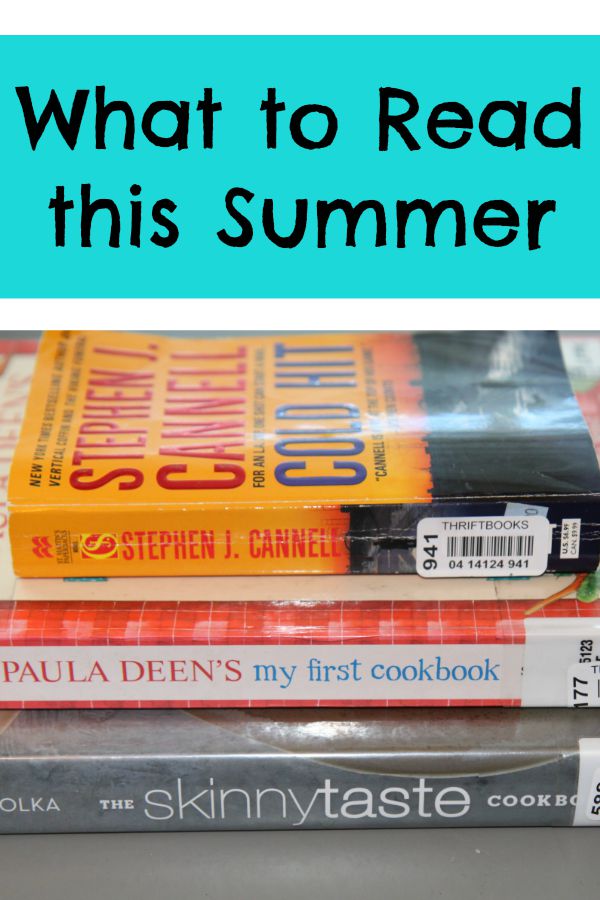 Summer is a great time to relax outside in the nice weather and do some light reading. In the evenings, I love to sit on my front porch with a cold beverage and a good book. It is a quiet place and just so relaxing.
I have read quite a few books this summer.I light to keep my reading light for the most part but I also love to read cookbooks. I've put together some of my favorite books to read for pleasure to cookbooks to books that will help your child learn to cook this summer!
My guilty pleasure book this summer was Girl on the Train. It was a fantastic read that kept you guessing until the very end of the book. This book was written in a similar fashion as Gillian Flynn's Gone Girl. Read this suspenseful and voyeuristic book now and watch the movie later.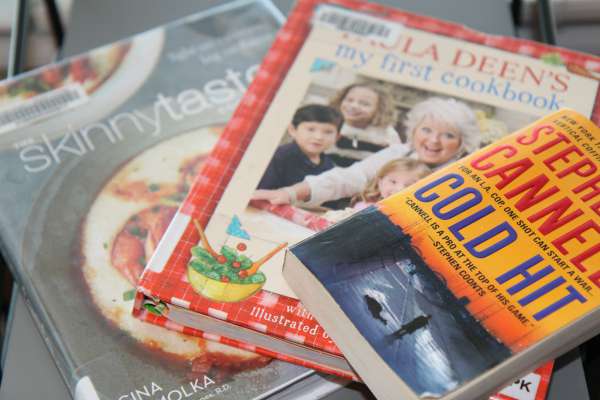 Looking for some great light recipes for the summer?  If you are a fan of the blog Skinnytaste, then you will love The SkinnyTaste Cookbook! Blogs are great for recipes but it is also nice to have a physical book in your hands to flip through too! I picked this 2014 release cookbook on ThriftBooks.com.
If getting your kids to cook their own meals and snacks is on your list for the summer, then check out Paula Deen's: My First Cookbook. This was yet another one of my ThriftBooks.com gently used finds and it has great step by step instructions to help your kids make foods from breakfast to dinner!
One of the paperback books I picked up on ThriftBooks.com is Cold Hit by Stephen J. Cannell. I haven't started reading this one yet but it is a thriller, mystery type of book which will make it great for pool or porch side reading.
Check out ThriftBooks.com for used books at the lowest everyday price on the internet. They have a huge selection of books – 7 million! Free shipping on US Orders of $10 or more and orders are shipped within 24 hours. My experience was easy and my books arrived days before I expected them to arrive. I would highly recommend checking out their selection to find some deals on some of your to-read books this summer.
As you know, I love bargains. Thrift Deals is the bargain section at ThriftBooks.com. Any title marked with a DEAL tag will be priced as follows: 2 books for $7, 3 books for $10, 4 books for $12, and $3 for each additional book.
Other Popular Features: 
Reading Rewards – The Thrift Books free loyalty program which rewards you with a $5 coupon for every $50 you spend on books.
Tell-a-Friend – This referral program gives your friends & family a 15% OFF coupon, as a new customer. You also get one for referring them if they sign up within 14 days. Reading Rewards members get 20%!
Wish List – Keep a Wish List and you will get an email you the out-of-print book you want comes to the Thrift Book shelves. They will also show you how often we get copies of the title you want and how many other Thrift Books customers are interested in the same title.
Google Trusted Store and our Trustpilot customer satisfaction ranking is 4.9/5
If you are looking for me, don't tell me kids that I'm on the front porch reading….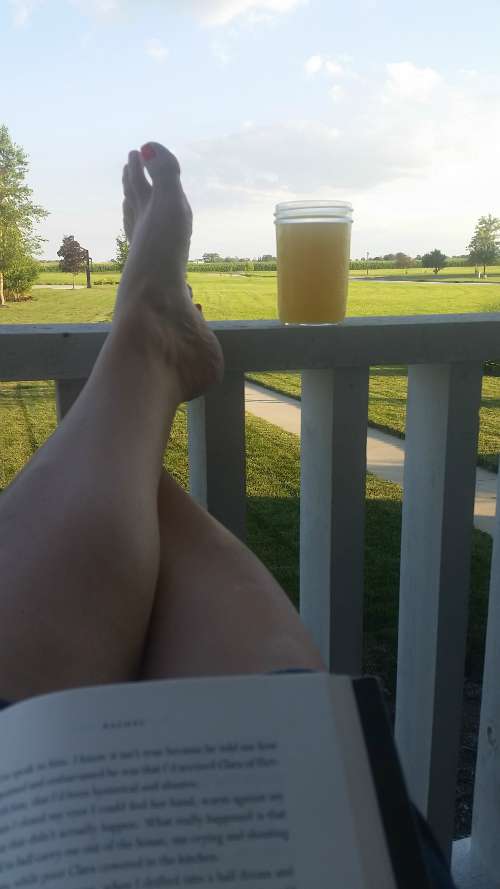 I was selected for this opportunity as a member of Clever Girls and the content and opinions expressed here are all my own. Rest assured, this Post was written by me and was not edited by the sponsor. Read more on my Disclosure Policy.