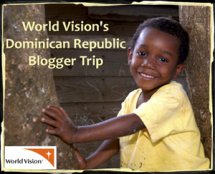 I told you earlier in the week about the special blogging trip I'm taking with World Vision next month and I was just reading Amanda's post about how she thinks she won't be affected by the trip. I will be. She will be. You will be.
However, you don't need to wait to be affected by our experience before making the decision to sponsor a child. You can sponsor a child now. There is a child right now out there waiting for you to sponsor them. Just one week's coupon savings would cover an entire month for one child!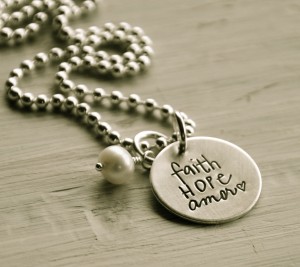 Lisa Leonard has also created these special necklaces for us to take on our trip. In addition, if you sponsor a child right now, you could receive this necklace as a special gift for your sponsorship.  (Quantities are limited.)
Do you sponsor a child through World Vision? If so I would love to know what country your child is from!
Mark your calendars for the first week of May. This week I will *try* to update you daily on our trip progress (bookmark this!). You can also follow us on Twitter – we will be using the hashtag #WVinDR.