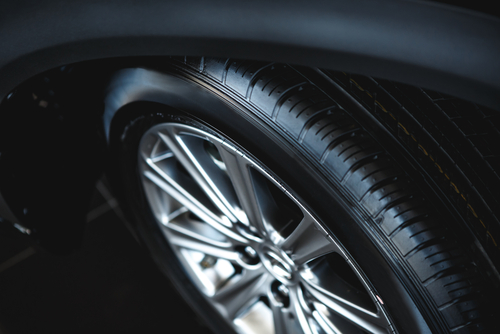 When making purchases for yourself, it can sometimes be difficult to decide whether you should splurge on higher quality items or save for the present. However, with some purchases, it only makes sense to spend the extra money. Here are some goods you will benefit from paying more for and the perks of buying higher quality in general.
Safety First
When it comes to the safety of you and your family, cost should not be a deciding factor. As an example, tires are an extremely important part of your safety as a driver. They are your only point of contact with the road, which shows just how crucial they are while driving.
Research quality brands that are dedicated to continuing innovation related to safety and sustainability. Browse through different tires by car type, rating and more to ensure you get the best fit for your vehicle.
Get Your Needed Rest
You spend a big portion of your life sleeping, so it makes sense to splurge on a high-quality mattress. Lower caliber mattresses can cause a range of problems, like back discomfort and poor sleep quality. Plus, they don't last as long, so you will likely have to buy multiple, cheaper mattresses to equal the time span of one more expensive mattress.
Before you buy, check customers' reviews on different mattress brands and models. Walking into a traditional mattress store is becoming outdated; with brands like Tuft & Needle taking over the online scene, you may want to explore your options and do your own research before buying.
Add Polish to Your Look
Looking good never goes out of style. And looking professional should never be underrated. Even if you have a steady job, having a great suit for an interview or any other professional event is a necessity. Cheap suits simply show their colors; it's easy to tell if the fabric is not well-made or if it hasn't been tailored.
And, to put it simply, cheap suits leave bad impressions. You don't need a fancy designer name, but spend some extra dollars to get yours professionally fitted. Go for a classic look that won't date itself. And don't forget the shoes. Invest in a sturdy pair of leather shoes to add polish to your look.
Know Your Way Around the Kitchen
Even if you're not a professional chef, you still need to know your way around a kitchen. The need for basic appliances won't change much over the years, so it's worth investing in higher-end goods. Blenders are a prime example. Cheap blenders will break and have to be replaced year after year, and will likely not be strong enough for all of your needs.
Research the speed, power and reliability of your options, and take the plunge. You will have a reliable friend in the kitchen for many years. This doesn't have to stop at blenders; do your research on knives, pots and pans, and more.
While we all like save money when we can, there are certain items that it just makes sense to splurge on. If cheaper versions will require more replacements or are bad for your safety or health, then it's just not worth it to skimp out on costs. Decide what's most important to you and invest in purchasing high-quality goods.
Did you enjoy this post? Find more money saving tips here.