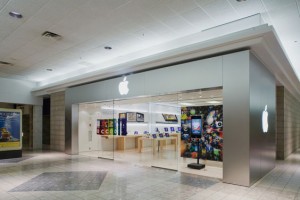 I would like to take a quick minute to thank and promote the Apple Retail Store of Keystone, Indiana.  My MacBook Pro is less than a year old and one night it just stopped taking a charge.  I brought the computer in for the Mac Geniuses so they could work their magic.  I was served within the hour, despite 30+ employees and an estimated 150 customers.  Within just a few days my computer was repaired and ready for pick-up.  Pick up took less than 15 minutes, most of which took me to walk through the mall!
My entire experience was a good one, mostly influenced by the fact that they solved my problem, were kind, quick, and got me back to work with my beloved MacBook Pro. :)  If you're having any trouble at all with your Apple products or are in the market for a new Apple product, I highly recommend visiting an Apple Retail Store near you.  Thanks!
Read more reviews from Bargain Briana or at the Buzz by Bargain Briana.
This post was not sponsored. Post was written 100% by me and was not edited by the sponsor. Read more on my Disclosure Policy.