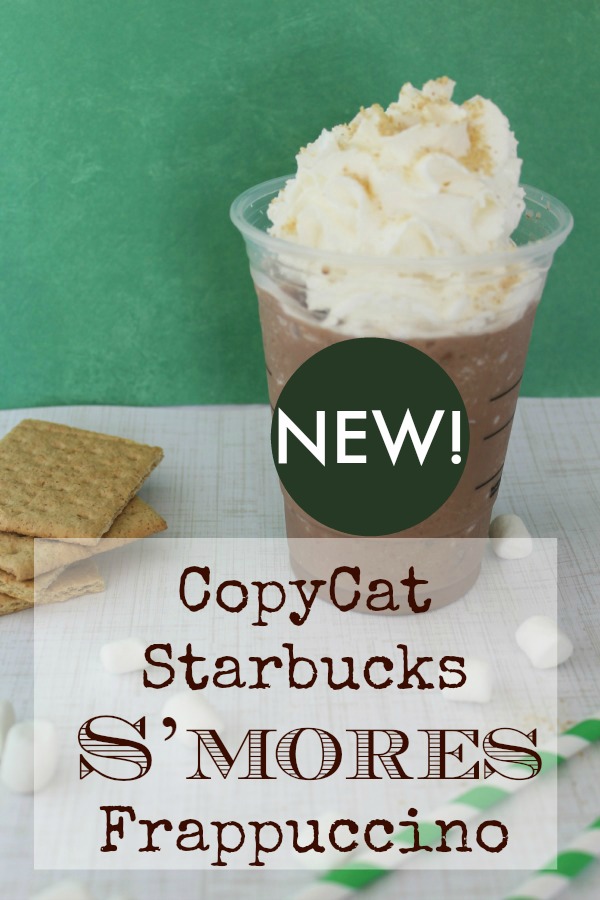 On April 28th, Starbucks added another exciting recipe to their already amazing line-up, and it's absolutely perfect for summer: the Starbucks S'mores Frappuccino. While I wouldn't blame you if you stopped reading this post right now and headed straight to your nearest Starbucks, there's something you should know before you go: You can make your own CopyCat Starbucks S'mores Frappuccino at home!
Of all of the Starbucks recipes you can make yourself, frappuccino recipes are actually one of the easiest and most cost effective options to make at home. All you need are a few common ingredients and a blender and you can enjoy a cool and creamy Starbucks treat right from your own back porch. No loading up the car or spending outrageous amounts of money to get the drinks you crave.
[easyazon_infoblock align="none" identifier="B003XU3C7M" locale="US" tag="barbri-20″]
For the CopyCat Starbucks S'mores Frappuccino, you'll need a shot of expresso, cocoa powder, marshmallow topping and graham cracker crumbs, as well as all the ingredients that really bring the recipe together: milk, sugar, ice and whipped cream. Simply mix everything except the graham cracker crumbs and whipped cream together in the blender; then top with whipped cream and sprinkle with crumbs and you have a delicious drink that will be gone in no time.
The next time you need a quick morning pick-me-up, don't load the kids up in the car. Make this CopyCat Starbucks S'mores Frappuccino recipe at home!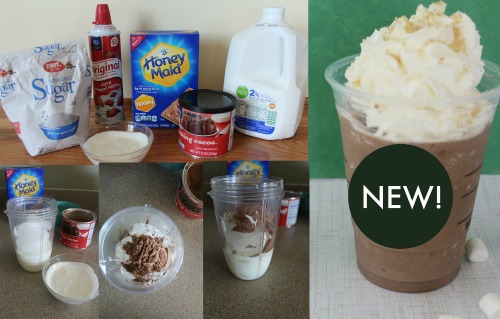 CopyCat Starbucks S'mores Frappuccino Recipe
Ingredients
¾ Cup of Ice
½ Cup of Milk
3 tablespoons of Marshmallow topping
1 shot of espresso (optional)
1/2 tablespoon Dutch-process cocoa powder
1/2 tablespoon white sugar
1/4 cup whipped cream
1/2 tablespoon graham cracker crumbs
Instructions
Blend ice, milk, marshmallow topping, espresso, cocoa powder, and sugar together in a blender until smooth.
Pour into a glass and top with whipped cream and graham cracker crumbs.
This post is linked up at some great Linky Parties! Check out the list of Linky Parties here.
Like this recipe? Make sure you pin it for later!
View the Recipe Index for a complete list of recipes. For the most recent vegetarian recipes posted on the blog, go here. To view all the recipes post on the blog, go here.